You can earn £45 an hour searching for white Cadbury Creme Eggs
25 March 2019, 11:30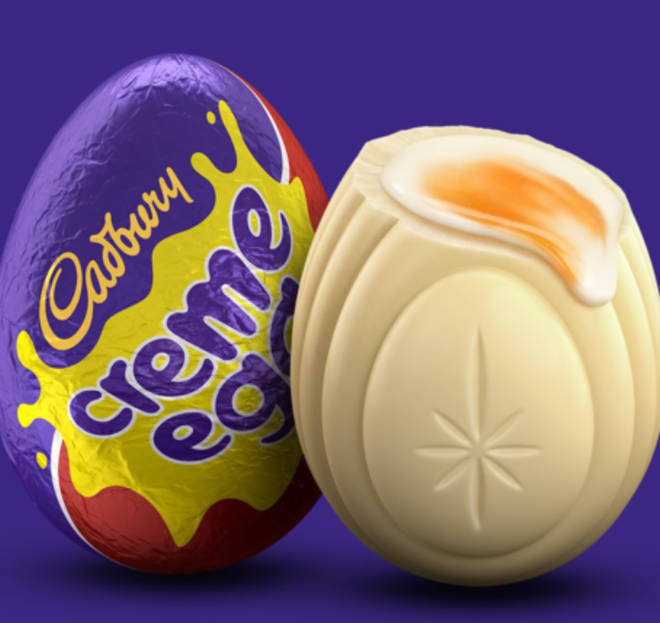 No longer just a kids' party game, finding easter eggs could be your full-time job!
You can now be employed to find Cadbury's eggs for people who don't have the time to find their own!
The elusive white Creme Eggs - some of which are worth a whopping £10,000 - are proving so popular that they're generating their own job industry.
Jobs board Bark are advertising for a 'Pro Cadbury Creme Egg Hunter' for egg-seekers that are tired of the hunt.
There are 872 prize-winning white chocolate eggs in circulation this year - nine of which are worth the top prize of £10,000.
The advert reads: "By hiring a professional Crème Egg Hunter you're increasing the likelihood of finding a white egg and winning a prize by widening the search area and frequency of purchases."
The advert gives says you can direct your Egg Hunter on exactly which shops you want them to visit, how many eggs they can buy and what happens if they actually find one: "Bark.com recommends a contract is written up between the customer and Hunter to agree on the transfer of prizes and terms.
"As well as the hourly rate, which includes the cost of 8 boxes of eggs, and travel expenses, there is an option for pro Hunters and customers to agree bonuses should prizes be won - the finer details are up to you!"
See a full list of the prizes up for grabs below:
9 x £10,000 white chocolate eggs
22 x £1,000 white chocolate eggs
66 x £100 white chocolate eggs
700 x £50 white chocolate eggs
75 x £10 white chocolate eggs