Lidl is selling 'Easter Nest Baklava' for just £2.99
16 April 2019, 16:30 | Updated: 16 April 2019, 16:34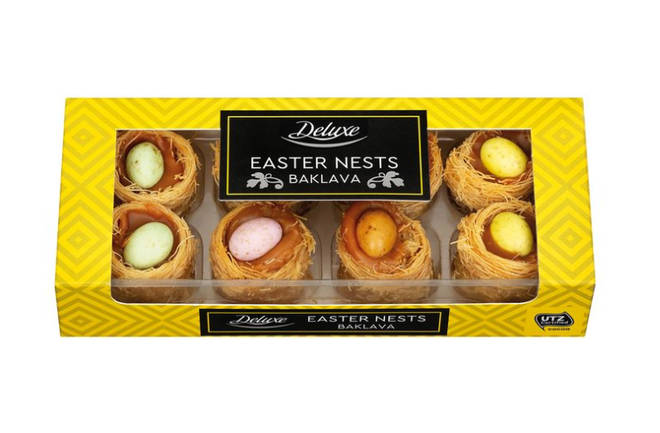 An Easter treat with a twist, Lidl's new Easter Nest Baklava is perfect for those looking for some chocolate alternatives this weekend. The greek-inspired dessert comes with 8 pieces and costs just £2.99.
Inspired by the launch of the supermarket's Mince Pie Baklava for Christmas last year, Lidl have reimagined the classic greek dessert with an Easter edge.
The Easter Nest baklava treats, £2.99, are made up of katafi pastry nests filled with caramel fudge and topped off with a pastel mini chocolate egg.
The miniature eggs are made from UTZ Certified Cocoa, which means they're sustainably farmed and ethically sourced.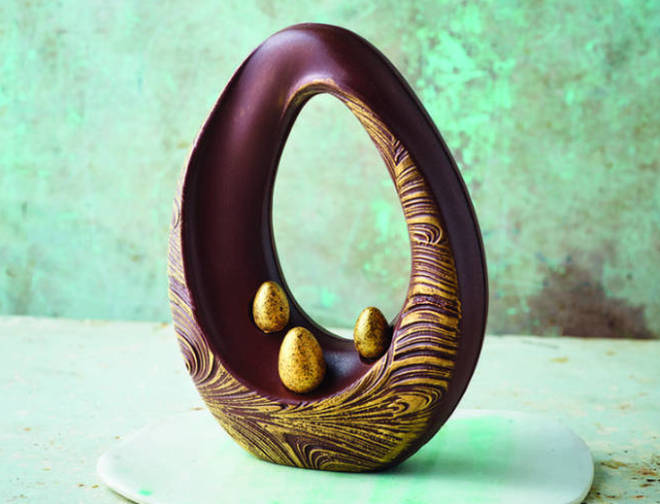 In store now and only available while stocks last, Lidl's Easter Nest Baklava is the latest in the store's offering for Easter Sunday.
Lidl have also released the sculptural Ginsecco Easter Egg, £12.99.
A combination of chocolate, gin and prosecco, the hand-painted golden egg is a thing of wonder!
See our list of all the best supermarket Easter Eggs here.