Lidl's hot cross bun ice cream is back for Easter 2019 - but not for long
10 April 2019, 16:40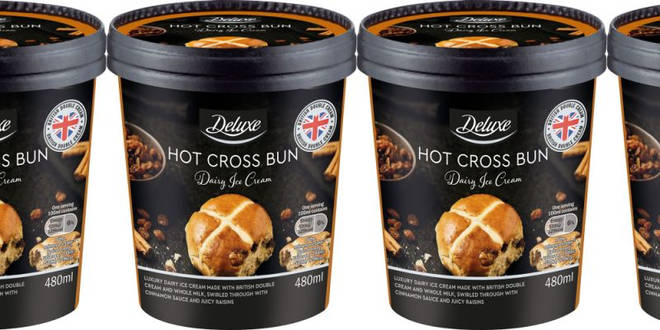 Lidl's sought-after hot cross bun ice cream makes a comeback this year, but you'll have to be quick to get your hands on a tub of the Easter treat.
The hot cross bun ice cream had a sell-out success last Easter, so it's back by popular demand this year.
The ice cream is available in Lidl shops across the country from Thursday, April 11, so get ready to race to the shops to get your hands on a tub.
The 480ml tubs of dairy ice cream infused with hot cross bun flavours, chocolate sauce, juicy raisins and pieces of bun is on sale for a reasonable £1.99, so there's no surprise that there will be a high demand for this innovative take on the hot cross bun.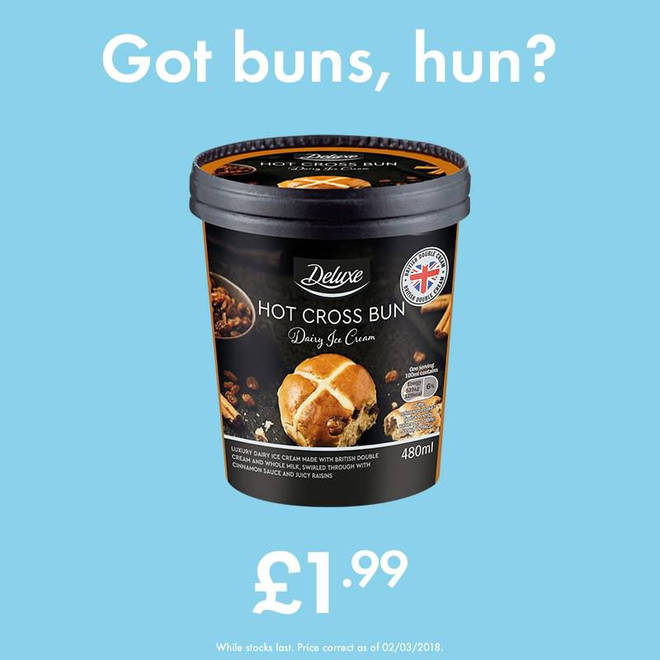 This comes alongside Lidl's new release of a Hot Cross Bun Wine which, especially at £6.99 a bottle, sounds like a match made in heaven.
If last year's ice cream success is anything to go by, these tubs of creamy goodness won't be around for long, so get to your nearest Lidl before it's too late!