Marmite peanut butter is arriving at UK supermarkets next week
22 March 2019, 17:47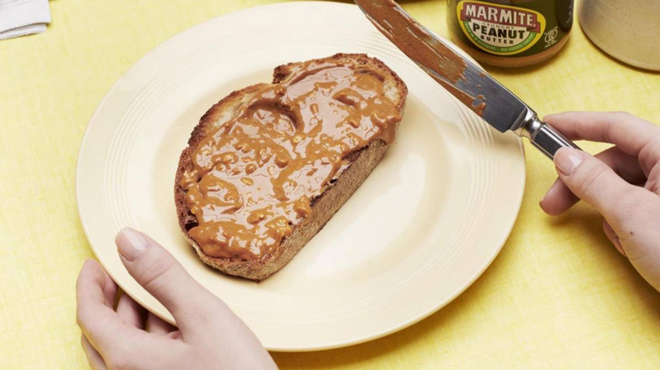 Marmite is known for dividing the nation as much as Brexit, and we'd argue that peanut butter is a close second when it comes to food argument-starters.
Love it or hate it, Marmite has decided to go even further by teaming up with a peanut butter spread. Somehow.
New 225g jars will be available on Ocado.com from Monday (March 25), and will cost you £2.50.
They will then go on sale at Sainsbury's from April 7, before being available at many other major supermarkets.
This marks the first time that Marmite has launched a new permanent flavour alongside their usual meaty version since they started in 1902, so it's quite a big deal.
Brand manager for Marmite, Camilla Williamson, said: "The British public asked, and we listened. We're delighted to bring the nation exactly what they've been craving with the creation of Marmite Peanut Butter.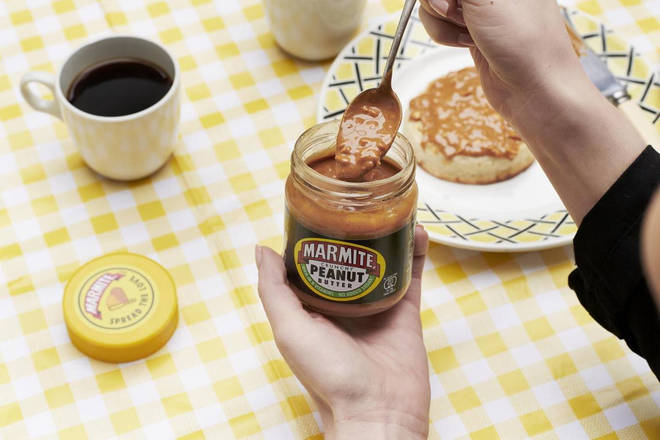 "It's the most exciting product launch since the conception of the brand in 1902 and we're confident that the nation is going to love it."
We still can't tell if this is an incredible idea or not, but we're looking forward to trying it.
In equally odd food news, Sainsbury's has released a new Easter egg made entirely out of cheese.