When is Pancake Day 2019 in the UK?
4 February 2019, 11:39 | Updated: 4 February 2019, 11:46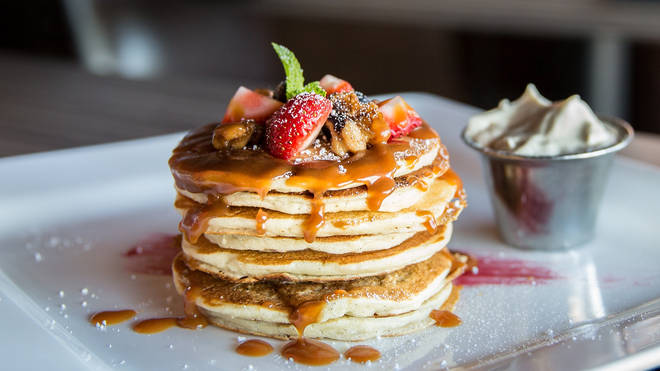 Shrove Tuesday or Pancake Day 2019 is nearly here, and is one of our biggest guilty pleasures of the year.
Pancake Day isn't on a fixed date and changes every year, so if you want to start planning your tasty treats far in advance, here's all the facts you need to know.
When is Pancake Day 2019?
Shrove Tuesday always falls on the seventh week before Easter, and the day before Ash Wednesday – which is the first day of Lent.
In 2019, Shrove Tuesday will be on Tuesday, March 5.
What is Shrove Tuesday?
Shrove is the past tense of the word 'shrive', which means to present oneself to a priest for confession, penance, and absolution.
Shrove Tuesday is the day before people fast for Lent, in order to be given penance from God, hence the name Shrove.
It is most commonly observed by Anglicans, Lutherans, Methodists and Roman Catholics. They will be fasting after this date, so Pancake Day sees people enjoying as many fatty and rich foods as one last celebration before the 40 days of Lent.
In ye olden days, pancakes were eaten because they were a way to make use of the rich foods people had before they went off during the long fasting period.
Religious texts state that the ingredients represented the four pillars of the Christian faith: Eggs for creation, Flour as the mainstay of the human diet, Salt for wholesomeness and Milk for purity.
You may also want to know when Mother's Day and Easter take place in 2019 in the UK.