Snickers is changing its name back to Marathon after 30 years
14 September 2019, 20:54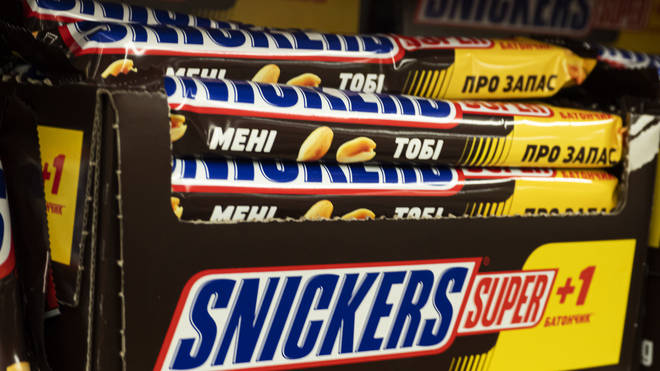 If you're one of those people who still calls Snickers bars Marathon like the good old days, then you're in luck.
For everyone else, prepare to be confused.
Marathon bars are returning to the shops again, after nearly 30 years.
The popular chocolate bars disappeared off UK shelves back in 1990, when manufacturers Mars changed its name to what it was known around the world: Snickers.
Although the bar remained the same taste-wise, the change was big news at the time, with many folks continuing to call it Marathon for years.
However, don't panic Snickers fans. It's only going to be for a short period.
The retro editions of the bar, with the Marathon branding, will go on sale again in the UK for the next three months.
The limited-edition bars will only be available in Morrisons, costing £1 for a pack of four.
Gemma Buggins, brand director for Mars, said: "Bringing the Marathon bar branding back for a limited time really was a no brainer.
"It's a great way to celebrate over 85 years of Mars making chocolate in the UK and we hope this serves as a wonderful treat for fans of Snickers who remember when it was called Marathon!"
Next stop: Justice for Opal Fruits.