How much do you burn your toast? The all-important debate
1 March 2019, 17:47 | Updated: 2 March 2019, 10:45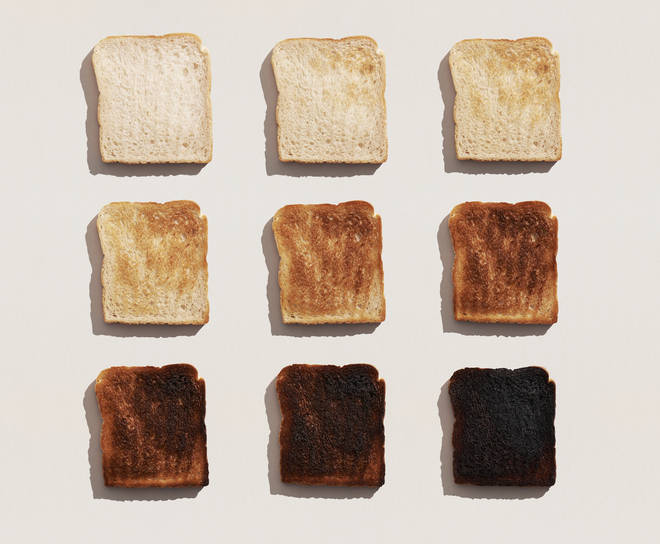 It's one of the most important things all us Brits have to decide at a young age: how we like our toast.
Like our cups of tea, we probably would rather no-one else makes toast for us, as we like it a very particular and precise way.
They might not burn it enough or ruin it even more by turning it into charcoal. And then there's the butter to contend with, and what kind. It's a tough one.
A new debate has emerged online, after Twitter user Imzy tweeted out a picture of all the different ways we could make our toast, numbering them along the way:
While options five and six seems to be the only natural answer for many, some people have opted for the very, very burnt range.
Others said it depended on what they were making with the toast, such as whether it was part of a sandwich or with beans on top.
Manchester United footballer Marcos Rojo's toast preferences were later added to the thread, showing his downright bizarre choice being an eight or nine kind of guy:
The most popular answer appears to be six, which is a light golden colour with white edges.
One person even suggested that this diagram should be added to dating profile settings: "This could be a dating site test. At least you would have that in common".
Meanwhile, The Food Standards Agency recently brought out guidelines saying that we should avoid eating overcooked starchy foods, such as burnt toast or crispy roast potatoes, in order to reduce our cancer risk.