White chocolate Twix is back and the UK can't quite handle it
23 January 2019, 11:10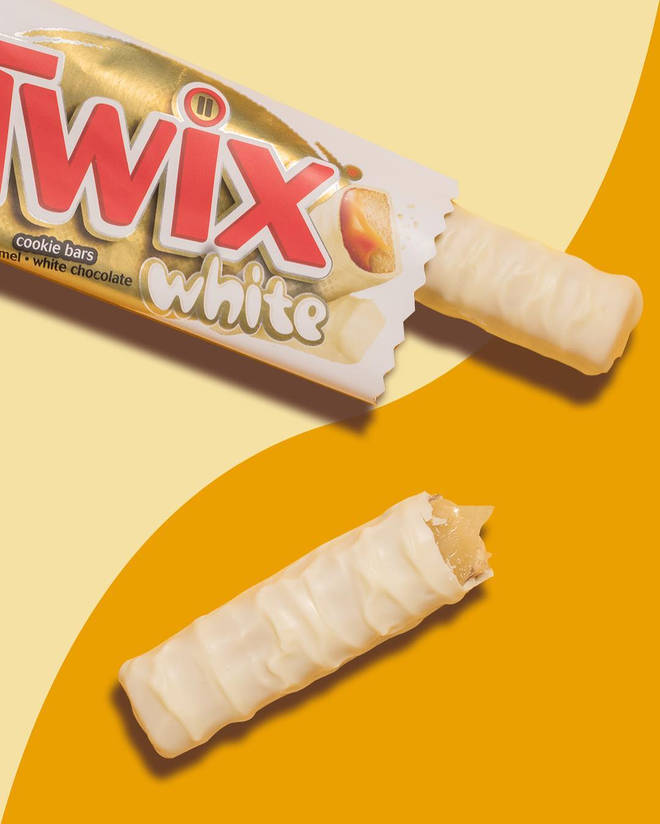 A buttery biscuit covered with a layer of caramel and smothered in white chocolate? Yep, we can think of worse things than the Twix White.
An early gift has been bestowed upon the UK in the dark and uncertain times of 2019 – the white chocolate Twix is back.
The white chocolate treat first hit our shelves a few months ago, but they were limited edition and only available in miniature form.
Now it's back by popular demand, in full-size for all to enjoy.
Many enthusiastic brits have turned to Twitter to express their joy about the new chocolate. One user said
"I'm clearly gonna turn into a white Twix by the end of the year", and another tweeted saying "Attention, white chocolate twix are a thing now and they're VERY good".
Speaking about the new release, Mars (Twix's parent company) commented saying "We are always exploring fun new ways for consumers to enjoy their favourite products. White Twix was a limited-edition version of the iconic brand, however we've listened to the fantastic feedback and have now decided to roll out the product on a permanent basis."
Twix have even been creative with the white chocolate phenomenon and shared a recipe idea on their Instagram page:
From the bottom of our hearts, thank you Twix for giving us the greatest gift of 2019 so far.