Safer Internet Day: Tips for how to stay extra safe when dating online
11 February 2020, 06:00 | Updated: 11 February 2020, 11:03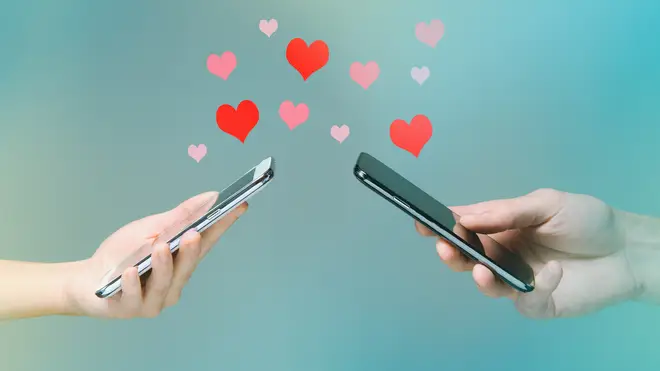 At Smooth Singles, we want our members to love life to the full. Whether you love adventures or cosy nights in, with our intelligent two-way matching feature, we are confident you will find new romance, friendship or companionship.
It's safe and simple to start your search, sign up to Smooth Singles to find like-minded members and meet your perfect match today.
With that in mind, and to mark Safer Internet Day on February 11, we've put together a list of tips to make sure you have the best online dating experience possible.
Personal safety:
Smooth Singles moderates all profiles and photos, keep your personal details private and safe, and allow you to send and receive messages without having to reveal your true identity.
But in order to stay safe yourself, make sure to:
1. Choose a username that doesn't reveal too much
Don't pick a username that gives your name, or other personal information that would make it easy for someone to look you up.
2. Be mysterious
Don't reveal all your personal details in the first few messages to each other. Reveal your first name, but not your last name; tell a match about the industry you work in but not the company, that kind of thing.
Don't give out Whatsapp numbers, Twitter handles or your Facebook profile too soon, and if you want to move the conversation to email, perhaps create an email address that doesn't reveal your full name.
3. Take control
Don't feel pressurised into chatting on the phone, meeting, or revealing personal details like your full name, phone number, email address or place of work if you don't want to yet. Even if someone gives you theirs, it doesn't mean you have to do the same.
4. Use the "Block" feature
Smooth Singles allows you to use the "Block" button. If you want to stop someone from contacting you, just click on the "Block Him/Her" link at the bottom of their profile, and they'll be out the way.
5. NEVER send money to anyone
You wouldn't give your money to someone you'd just met, right? The same applies online. If you are asked for money, that's not right. If this happens, contact the site's customer service team immediately.
6. Report people for abusive behaviour
If another member's behaviour is not right, or if someone's being abusive, contact the site's Support Team. On Smooth Singles, It's as easy as clicking on the "Report Abuse" link at the bottom of their profile.
7. Trust your instincts
For all dating, always listen to yourself. If something feels wrong or you don't feel comfortable, remove yourself from the situation.
First Date do's and don'ts
1. Meet in public
It's best to have an audience of some kind the first time you meet, so make your first face-to-face encounter in a public place rather than at your house for a meal.
2. Keep it short and sweet
Keep the first date on the short side. That way, if you find the spark just isn't there in person, you can leave gracefully. However, if it's going swimmingly, there's always the option to extend it. Perhaps just coffee or lunch at first?
3. Phone a friend
Let at least one person know where you're going, who you're meeting, and how long you expect to spend with them.
You can always get them to give you a "rescue call" timed for mid-date, and can use the call as an excuse to cut the date short if it's not going well.
4. Be independent
Have your own transport for the first date. Don't be relying on your potential match for a lift.
5. Keep your full identity to yourself
Even though you've got to the point where you're face to face for the first time, try holding back full details about your life at first. You'll have plenty of time for all that if all goes well.
6. Don't leave home without your phone
Keep your phone with you, make sure it's charged, and that you know your network's emergency number.
7. Keep an eye on your stuff
Don't leave your drink unattended, and keep your personal belongings with you at all times - even when you go to the toilet.
8. Going far?
If you are meeting far away from home for whatever reason, make sure to arrange your own accommodation, preferably with a friend.
Keep the location to yourself, but if you can't organize accommodation, maybe postpone the first date or have your potential match travel to you instead.
9. Stay cautious, that's totally fine
It's your right to feel safe in any social situation, so don't be pressured into anything that makes you feel uncomfortable.
Good luck!