You can get a free beer at 200 pubs in London today
26 April 2018, 12:50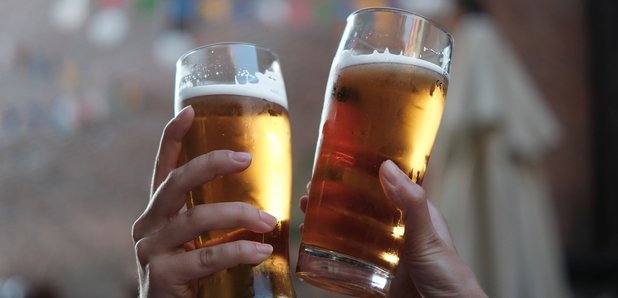 If you fancied a quick cold one after work today, and you like free stuff, you're in luck.
A vending machine dispensing free beer arrived outside the O2 in Peninsula Square, North Greenwich today (April 26).
But if you can't get down to the arena, then all you need to do is sign yourself up via FreeProperBeer.com and redeem a free beer in over 200 venues across London.
Once you've enjoyed your free drink, you will then receive a message revealing the identity of the mystery brewer.
"Of course it's a risk but we know our beer speaks for itself. We're literally putting our money where Londoners' mouths are," the brewer said.
"If they like it – great, if they don't it was free anyway so no harm done, and either way they'll know what proper beer tastes like!"
Can this happen with pizza next, please?