Tina Hobley To Host The Smooth Drive Home In London
20 December 2016, 06:45 | Updated: 2 November 2017, 15:29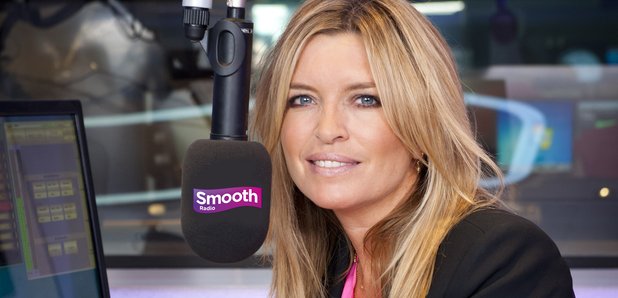 We're delighted to welcome Tina to the Smooth Drive Home in London!
Tina Hobley is to become the brand new host of The Smooth Drive Home in London.
Starting on Tuesday 3rd January, Tina will help listeners ease into their evenings from 4pm to 7pm by playing our 'Relaxing Music Mix'. Her new weekday show will be in addition to her Smooth Sunday programme from 10am to 2pm.
One of the nation's best-loved actresses, Tina has starred in a variety of television series from 'Coronation Street' to the medical drama 'Holby City'. She made her radio-presenting debut on Smooth in 2013 as the new host of Smooth Sunday. Since then, her audience has grown from under 600,000 listeners to almost one million.
On The Smooth Drive Home, Tina will be replacing Anthony Davis who is moving to the USA with his family.
Tina Hobley said: "As a Londoner, hosting a drive time show in the world's greatest city is a dream come true. I hope listeners will hear how much I love the show and that being one of few girls out of all the London drive time presenters will give people a real alternative. I want people to tune in and relax at the end of their busy day, to listen to me and to the great music I'll be playing."
Sam Jackson, managing editor of Smooth, said: "Over the past three years, Tina has proved to be a very popular member of the Smooth family by delivering outstanding growth for her Sunday show. Smooth is now the UK's third biggest commercial radio brand and Tina has been a major part of our success. We look forward to her delivering similar results for The Smooth Drive Home in London when she starts her brand new show in January."