25 Years Since Roger Waters Performed 'The Wall' In Berlin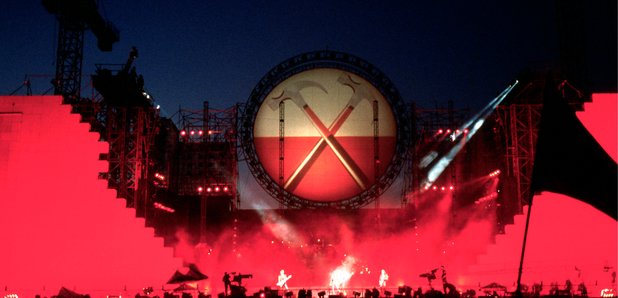 On July 21st, 1990 Roger Waters of Pink Floyd held a concert at The Berlin Wall and performed the album 'The Wall' live with musical guests.
When Roger Waters was asked in the 1980s if he would ever perform Pink Floyd's album 'The Wall' again, he said only if the Berlin Wall came down.
He kept his word.
In 1990, eight months after the fall of the Berlin Wall, Waters having left Pink Floyd, was joined by a whole host of musical stars to perform the studio album live at Potsdamer Platz.
Sinead O' Connor, Joni Mitchell, Van Morrison, Bryan Adams and Cindy Lauper were just some of the musical talents that performed alongside Waters to a sell-out crowd of over 350,000 people.
The stage featured a 550-foot long wall, which took over two and a half months to construct and was torn down by the end of the show.
Watch Roger Waters and his star-studded band perform 'Comfortably Numb':
Roger Waters went on to perform 'The Wall Live' again during a world tour from 2010 - 2013 which was the first time a member of Pink Floyd had performed the material live in over two decades.