4 Reasons Why 2014 Is A Huge Year For Tina Turner
11 June 2014, 00:00 | Updated: 2 November 2017, 15:29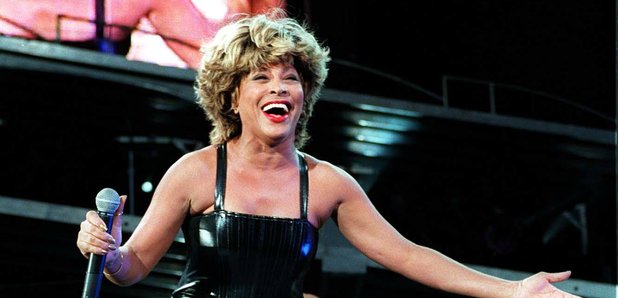 2014 is a huge year for Tina Turner in many ways - we take a look at just 4 reasons why she is still Simply The Best
1. She's 75 This Year
On November 26, to be exact. Turner has already prove that she still has what it takes to be a cover star, after appearing on the front of German Vogue at the age of 73, becoming the oldest person to ever appear on a Vogue cover.
Her legions of fans are planning a 'Tina 75' weekend party in Berlin, whereby they intend to celebrate everything Tina-related. And quite right too.
2. Private Dancer Turns 30
Private Dancer, the album, reached its 30th anniversary in May this year. It remains Turner's best-selling album in the US and went to Number One on many charts across the world. Us Brits didn't give it the top spot though; Private Dancer went to Number Two in the UK.
Private Dancer, the single, is at Number Two in our 'Top 5 Tina Turner Songs' list.
3. 25 Years Since The Best
One of Turner's very best (excuse the pun), her single 'The Best' was released on September 2 in 1989 and therefore celebrates its 25th anniversary in 2014. It went to Number Five in the UK charts and remains a classic to this day.
4. 10 Years Since 'All The Best'
Tina Turner released her album 'All The Best' on November 1, 2004. This was a busy year for the singer, as she did one of her biggest promotional tours ever.
All The Best made it to Number Six in the UK and fared well in America, after selling 121,000 copies in its first week there.
It's been five years since Tina Turner stepped out of the spotlight and whilst it's highly unlikely that she'll return any time soon (or ever), we've happy to celebrate the music legacy she's given us over the years!
What's your favourite Tina Turner song?