5 Things About Kate Bush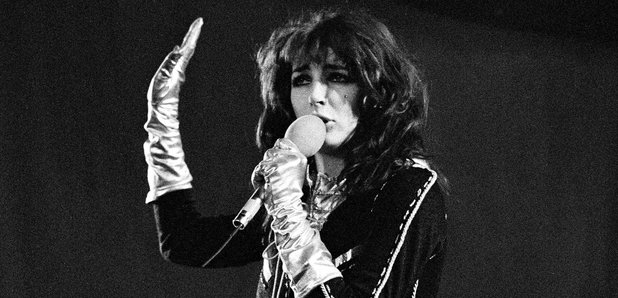 It's 38 years since Kate Bush's first single, 'Wuthering Heights', was released.
We dug up some facts you might not know about the mysterious artist.
1. Kate Bush was born on July 30, 1958. Her mum Hannah was a dancer and her dad Robert played piano.
2. Bush went to mime training in her early days of musical fame. You can tell; she looks just the part in music video 'Running Up That Hill'.
3. Against the advice of her record label, Bush insisted that Wuthering Heights was her debut single. That wasn't a bad idea now, was it, EMI?
4. Bush turned down the opportunity to sing the theme song to James Bond film, Moonraker in 1979. And so, Bond song regular Shirley Bassey belted one out for it.
5. Bush did a series of shows in 2015 but previous to that, she had only toured once, way back in 1979. Depending on which rumours you believe, she's either a recluse or just doesn't want to be in the limelight. Either way, we're glad she made a comeback. More dates please Kate!
Watch Kate Bush's music video for Wuthering Heights. Altogether now, Heathcliff, it's me, [insert your own name], I've come home…"