5 Things You Didn't Know About The Eagles' Don Henley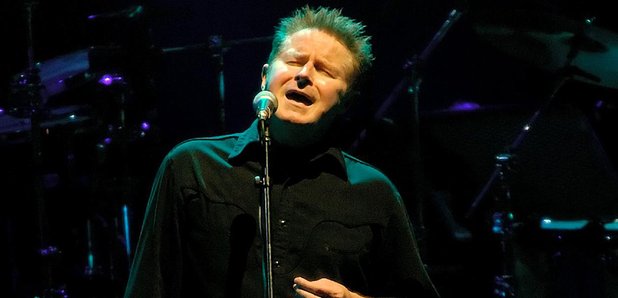 Five things you might not have known about the founding member of The Eagles, Don Henley.
As Don Henley, celebrates his 67th birthday today (July 22, 2014), we take a look at five things you might not have known about the founding member of The Eagles.
1. Playing drums gives him a bad back
Henley hasn't done as much drumming in recent years as he developed a bad back as a result of singing and drumming at the same time. Drummers have bad posture: fact.
2. Henley is connected to Fleetwood Mac's 'Sara'
Don Henley and Fleetwood Mac's Stevie Nicks began dating in the 1970s and she got pregnant. Whilst on a break during touring, she had an abortion and wrote 'Sara' in response to her sadness at the situation.
3. Sheryl Crow was his backing singer
Sheryl Crow was a background vocalist for a number of artists before she found her own success. With Henley, she recorded and toured on the 'End of the Innocence' album and tour. She reunited with him years later, adding backing vocals to 'The Garden of Allah,' released on the Henley hits collection 'Actual Miles' in 1995.
4. He's a huge fan of Ringo Starr
According to Henley, The Beatles drummer heavily influenced his drumming style.
5. He's the fourth wealthiest drummer in the world
That's according to reports in 2012; for those interested, he's behind Ringo Starr, Phil Collins and Dave Grohl and has an estimated $200 million fortune. Drumming might have hurt his back but it's got to have been worth it... right?!
Watch Don Henley perform his 1984 hit 'The Boys Of Summer' below:
Happy birthday, Don Henley!