Is This The ABBA Reunion We Thought Would Never Happen?
21 January 2016, 09:34 | Updated: 2 November 2017, 15:29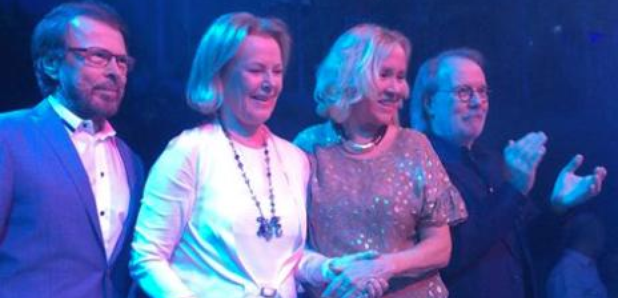 Does this mean they're getting back together?
Last night in Stockholm, the four members of pop phenomenon ABBA appeared together on stage for the first time since 1982.
They reunited for the opening of a 'Mamma Mia'! style Greek taverna in their native city - the latest venture of Bjorn Ulvaeus.
Ahead of the opening, Bjorn confirmed that he had invited his ex-band members but did not reveal whether they would attend.
However on the night, all four members appeared on the red carpet with Bjorn telling reporters "We are here to party".
Even Agnetha who is famously shy posed for pictures, but she refused to talk to the media.
Wow #Agnetha is here. That's 3/4 of #Abba. Since #Björn is hosting the event it means their first reunion since 2008 pic.twitter.com/TYFNmnIvLT

— Maddy Savage (@maddysavage) January 20, 2016
Fans were eager to hear whether this was the start of something bigger, however Benny insisted he didn't think that was likely.
The last time the foursome stood side by side was 2008 when they walked the red carpets in London and Stockholm for the premieres of the 'Mamma Mia!' movie.
However, they have not been on a stage together in over 30 years.
We hope this is the start of something bigger!
Watch the poptastic foursome on stage for the first time since 1982!