Adele Urges Wembley Audience To Donate To 'Neglected' Grenfell Victims
29 June 2017, 10:58 | Updated: 2 November 2017, 15:29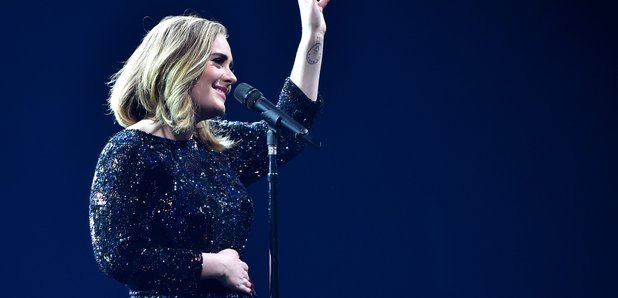 The 29-year-old pleaded with audiences to help those she said are being "forgotten".
Adele called for donations to be made to the Grenfell Tower fire victims as she performed the first of four shows at Wembley Stadium last night (Wednesday).
The London-born singer performed to a record-breaking number of fans at the iconic venue and pleaded with the audience to help those who she said were being "neglected".
Speaking to the crowd at her show, she said: "Usually I ask everyone to get their phone out and put their lights on. But before I do that, I want you to donate. Did anyone see the video before I came on? I've been down to Grenfell Tower. I'm going straight back Monday after my shows."
The star continued her plea: "I promise any money that we raise will get to them. I am not leaving them. I'm involved now. I'll be banging on about this for days, weeks, months and years. I want everyone to donate. I know a lot of people have paid a lot of money to be here. If you don't want to do it, I want you to promise that you will talk about it and tell people because they are being forgotten."
Adele then dedicated her performance of 'Make You Feel My Love' to Abraham, who was one of the first responders at the fire and whom she had invited to her show as a guest.
The 29-year-old has so far been very public in her support of those affected by the fire, attending a vigil held for victims, and also stopping by to see firefighters at Chelsea Fire Station.
Firefighter Rob Petty wrote on Facebook at the time, "Not everyday the wonderfully grounded and caring Adele pops into Chelsea Fire Station for a cup of tea and a cuddle."
Adele is finishing up her world tour with four performances at Wembley Stadium this week.
You can donate to the cause through The Big Give here and they will double any donation made.