Adele And Barbra Streisand In Talks For Duets Album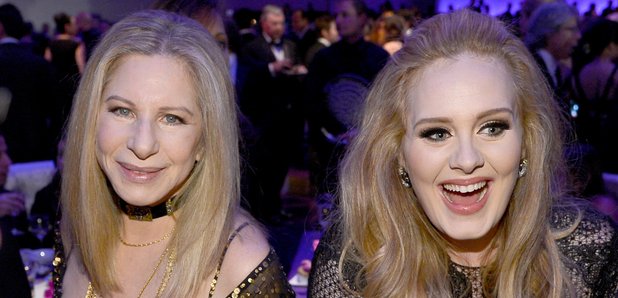 The two diva superstars are reportedly planning to record an album together featuring some of their biggest hits.
The pair met last week in Los Angeles and discussed working together on an album featuring their biggest hits and possibly a few new songs.
Speaking to the Daily Star Sunday, a source said: "This could easily become one of the most important and lucrative collaborations in modern music history. And they are both very much up for it,"
"Despite the huge gulf in age and their different genres, both have said they would love to get together in the studio and record a duets album."
Adele is still in the midst of her huge world tour, while Streisand is also on an American tour to promote her new album 'Encore'.
When they will find time to work together we don't know, but the chance to hear Adele on 'Woman In Love' or Streisand on 'Someone Like You' has already got us excited!