Watch The Moment Adele Brings A Drag Impersonator On Stage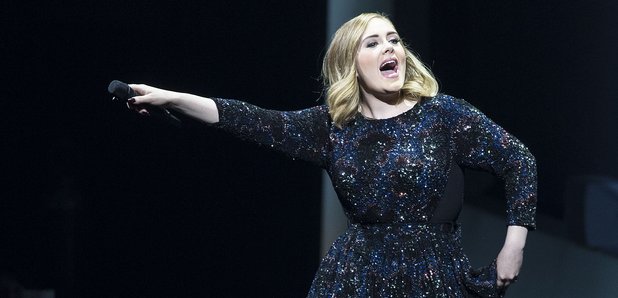 Because two Adeles are better than one.
Every night on Adele's world tour is different.
Some nights she forgets the words, other nights she's knocking back cups of tea, and most nights she's making friends with audience members and bringing them up on stage.
This week was no different.
The star was in Seattle and spotted impersonator Kris Zello in the audience in a dress not too dissimilar to the one Adele wears in her 'Send My Love (To Your New Lover)' video.
Adele coaxed Kris on stage telling her, "You look so amazing. I really like your dress."
@Adele thank u for making my dream come true...i love u and will see you tomorrow ! pic.twitter.com/UsduopDGbL

— Kris Zello (@kristiechamp) July 26, 2016
Kris whose stage name is Kristie Champagne, performs locally in Seattle twice a week and told Adele that "you seriously changed my life for the better."
So if you've been dreaming about getting up close and personal with one of your musical heroes – impersonation is the way to go!!
Watch the special moment Adele invites Kris on stage: