Adele Impersonates Herself For Adele Tribute Competition
23 November 2015, 10:27 | Updated: 2 November 2017, 15:29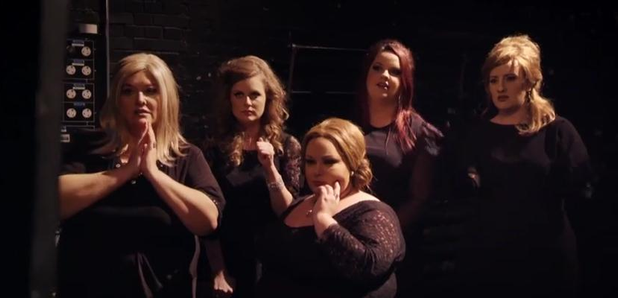 The penny finally starts to drop once she starts singing.
Adele showed off her great sense of humour when she agreed to go undercover as 'Jenny the Nanny' and fool some unsuspecting fans.
The singer was barely recognisable wearing a fake chin and nose as she took part in an Adele tribute show with a group of performers.
'Jenny' hung out with the other singers backstage and joined in their conversations, even saying that Adele had been "taking her time" with her new album.
When it was Jenny's turn to perform on the stage, she fluffed the start of 'Make You Feel My Love' and told the audience, "I'm just a bit nervous, I'll do it one more time".
Then Adele as 'Jenny' started to sing her famous song and the pennies began to drop for the other 'Adeles'!
The video will give you goosebumps! Watch it now.