Adele To Play 'Finale' Shows At Wembley Stadium In 2017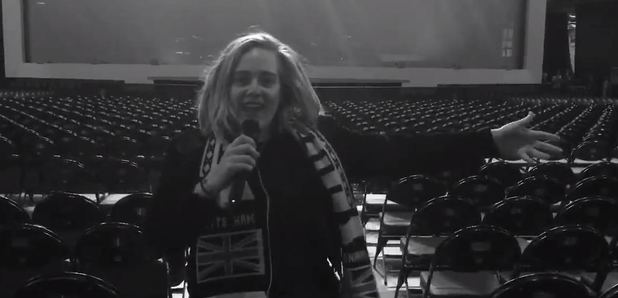 Coming off the back of her epic world tour, the singer announced today that she will play two final dates in the UK's biggest venue.
She's talked about having a "10-year break" when her world tour finishes after its final dates in Australia and New Zealand in March next year. But not before a couple of huge homecoming shows.
On June 29 and July 1, Adele will perform at Wembley stadium. She announced the dates with a funny football-themed video.
"She's coming home, she's coming home." She sings as she jogs down an aisle and kicks a football (badly). "That's right, I'm doing two nights at Wembley stadium. See you there!"
The shows at Wembley, just a few miles from where Adele grew up in Tottenham, will be the biggest gigs she's ever played in the UK. Tickets go on sale November 30 at 10am.