Adele Named 'Songwriter Of The Year' At Ivor Novello Awards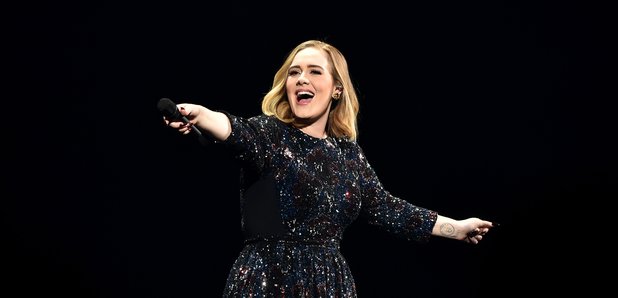 The 'Hello' singer took home the big prize today at the prestigious songwriting awards.
Adele's achievements just keep on coming.
It's been a huge 12 months for the Tottenham-born singer; her song 'Hello' stormed the charts and broke records on YouTube, her 3rd album, '25', became the best selling record of 2015 and fastest selling album in the UK ever, and she's now on a huge 105-date world tour. As if that wasn't enough, she can officially now call herself the best British Songwriter.
Today Adele picked up the 'Songwriter of the Year' award at the prestigious Ivor Novellos, which recognise outstanding achievements in British and Irish songwriting.
With a commitment to perform on her world tour in Germany this week she wasn't able to attend the ceremony, which was held at Grosvenor House in London, but did send a video message.
"Thank you so much for this award. I won it on my last album as well, but I was secretly pregnant, so I didn't enjoy the night too well.
"To win it this time is truly, truly humbling. I'm very grateful."
Adele previously picked up two awards in 2012, for 'Most Performed Song' for 'Rolling in the Deep' and 'Songwriter of the Year'.
Among the other winners at today's awards were James Bay who picked up 'Most Performed Song' for 'Hold Back The River' and Blur's Damon Albarn who won the 'Lifetime Achievement' award.