Adele Is 'Desperate' To Go Back To University During Tour Break
19 September 2016, 15:49 | Updated: 2 November 2017, 15:29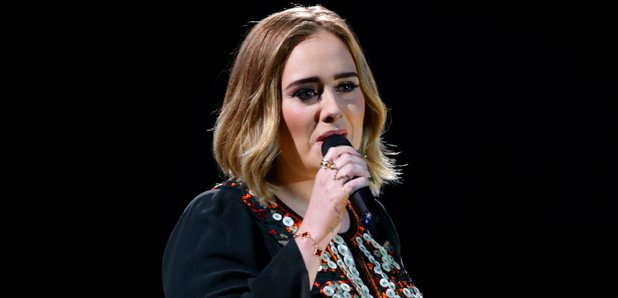 The news comes as the star plans to take a 10 year break from touring.
Despite being a multi-platinum selling, award-winning artist, Adele still has dreams and ambitions that are unfulfilled.
The 28-year-old told audiences in Boston last week that she is "desperate" to go to university, and Harvard University is top of her list.
"I'm desperate to go to university. I know that sounds ridiculous but it's one thing I really plan on doing," she confessed to the crowd.
She went on to explain how she had been offered a place at university in Liverpool at the same time she was offered the record deal and she of course, chose the latter.
"I was about to start university in Liverpool in England and then I got offered a record deal, so I was like, 'Ugh, what do I do?'" she explained. "Obviously I took the record deal which I don't regret at all."
We would have made the same choice, Adele!
She also told fans that if she had the choice, she would attend Harvard University, where Facebook founder Mark Zuckerberg went.
"I want to go and do a tour of Harvard but I don't want anyone thinking I'm smart enough to go to Harvard," she laughed. "I'm going to buy a T-shirt so I can sleep in a Harvard T-shirt. I think I would pretend to wear glasses if I went to university."
The story comes as it's rumoured the star will take a 10 year break from touring once her current world stint is complete.
So you never know, one of the world's biggest music stars could be coming to a lecture hall near you!