Paul McCartney To Feature On New Alice Cooper Album
21 April 2015, 11:37 | Updated: 2 November 2017, 15:29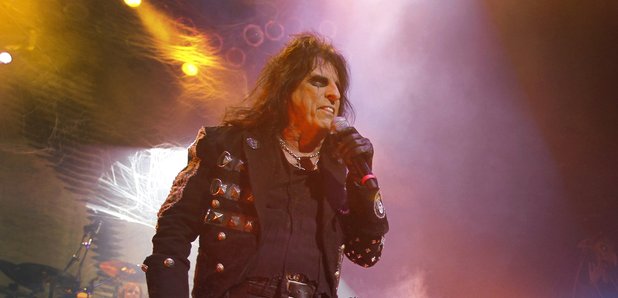 Paul McCartney is set to feature on the new Alice Cooper album.
Alice Cooper has revealed that Paul McCartney will feature on his new album.
The pair will appear on forthcoming LP Hollywood Vampires, which is dedicated to "all the friends we've lost to drugs and alcohol over the years".
The album is named after the drinking group that Cooper formed with John Lennon, Harry Nilsson, Keith Moon and Ringo Starr in Los Angeles in the 1970s.
Cooper told Billboard: "The album's done. It's mixed, ready to go and I'm very, very happy with it. I'm really happy with all the stuff on it.
"McCartney's on it. [Starr's drummer son] Zak's on it. Dave Grohl is on it, Brian Johnson - and in places where you wouldn't expect them to be, that's the cool thing."
Speaking about the album, Cooper said: "I can't really say [which covers will be on the album] right now, but if you think of it, who were the Hollywood Vampires?
"John Lennon was there. Jim Morrison was an early Vampire. We had Jimi Hendrix, Keith Moon of course, Harry Nilsson, Marc Bolan. Those guys were all Vampires."
Cooper has also written new song 'All My Dead Drunk Friends' with Depp and producer Bob Ezrin for the album.