Angela Lansbury (Mrs Potts) Sings 'Beauty And The Beast' 25 Years Later
26 September 2016, 11:09 | Updated: 2 November 2017, 15:29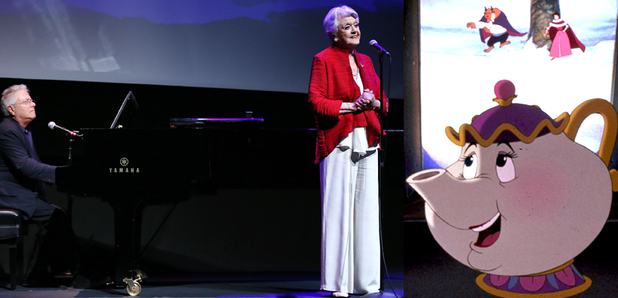 It's a tale as old as time...
It's hard to believe that it's been a whopping 25 years since classic Disney movie 'Beauty and the Beast' first appeared on our screens.

Anniversary celebrations took place over the weekend and to everyone's delight, 90-year-old actress Angela Lansbury, who played lovable Cockney housemaid Mr. Potts in the 1991 film, gave a very special performance.

Her rendition of the title song drew much admiration from the audience, especially when she recited a line from the movie: "Run along and get in the cupboard, Chip. Time you was in bed. Night love!"
It's made us feel all warm and fuzzy inside.
The movie has recently been remade as a live action film starring Emma Watson and will be released next year.
But just for now, watch this video and remember all the brilliance of the original...