Annie Lennox 'Too Happy' To Write New Music
10 September 2014, 11:05 | Updated: 2 November 2017, 15:29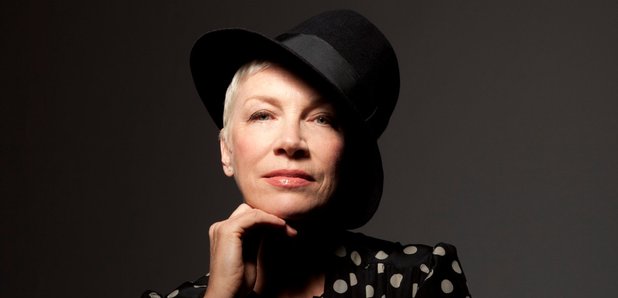 The Eurythmics songstress has confessed that being happily married has impacted her songwriting.
Annie Lennox hasn't released new music since her 2007 album Songs of Mass Destruction and the Eurythmics songstress confesses being married has impacted her songwriting.
"I've stopped writing because I'm too happy," she revealed during her Nostalgia album launch party Monday night, according to The Mirror.
"It's thanks to someone who shall remain nameless, but he's made me very happy in life these days."
The 59-year-old Scottish singer married South African gynaecologist Dr. Mitch Besser in 2012.
Nostalgia is a compilation album comprised of renditions of all her favourite jazz, soul and blues songs.
Lennox said that she is no longer willing to delve into depression herself for the sake of music.
"Seriously I think a lot of musicians are sensitive souls, we're usually not always terribly happy in our own lives and so, for me, a lot of my process of writing was certainly cathartic in a way, because it was a very helpful way to get certain feelings expressed and to get them out.
"I think misery is a great catalyst for some extraordinary music, but it's not really ideal to live there 24/7 and I certainly don't.
"I'd rather not be successful and happy, than be super successful and absolutely miserable. For me it's a done deal."
Nostalgia is due for release in October.
Watch Eurythmics music video for their hit, Sweet Dreams:
Annie Lennox and the Eurythmics are set to be this Saturday's featured artist on the Great British Songbook show, from 8pm.