Barbra Streisand Denies Marriage Split
13 November 2014, 10:46 | Updated: 2 November 2017, 15:29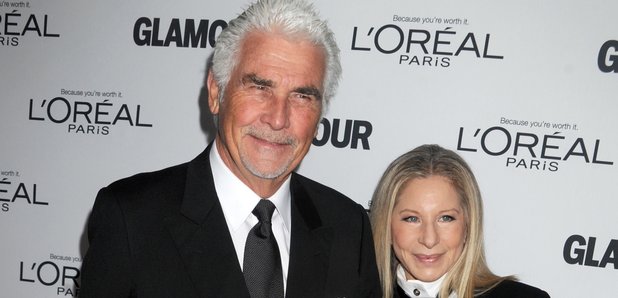 Barbra Streisand has dismissed rumours her marriage to James Brolin is in trouble.
The couple, who have been together for nearly 20 years, were the subject of recent reports claiming they were getting ready for a '400 million divorce battle'.
However, legend and diva Streisand has told a US news station that nothing could be further from the truth and she does her best to ignore this sort of gossip.
"I'm not even aware of these. Nobody shows me, and I don't go to the supermarkets much, though I love to go to supermarkets" the diva told Gayle King at an event in New York
"I said, I need ice cream,' she continued. "So I'm in the supermarket and we're holding hands, and a guy behind us says, 'Oh, you're back together?' And I said, 'When were we apart?"
"The damage is done,' Streisand said. :They go into the supermarket, they read this crap - excuse me, but it's absurd. We've been together 18 years."
The star said she still enjoys doing small, thoughtful things for her husband.
She said she made him breakfast daily during a recent shoot in Ireland - although she had a little help.
"He was impressed by how I made these eggs and stuff, but really I had Renata [Buser], my assistant of 40 years, there chopping it up the night before," she revealed.
"Don't tell him. I put it together and pushed a button for water or something like that. I'm not good at that."
Streisand recently released a duets album, Partners, featuring legends including Billy Joel, Stevie Wonder and Michael Bublé.
Watch her duet of It Had to Be You with Bublé below: