BB King Memorial Planned
19 May 2015, 12:20 | Updated: 2 November 2017, 15:29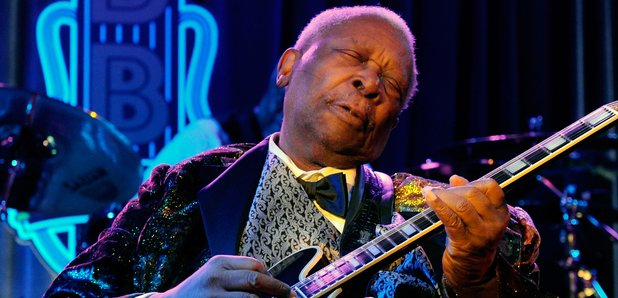 A memorial service for BB King will take place this weekend in Las Vegas.
King's daughter Claudette announced the funeral details for her father via Facebook, saying:
'HELLO ALL. Thank you everyone for your well wishes. My dad's service is next Saturday, May 23rd in Las Vegas. Lying in state Friday, May 22, 2015. More later,' she wrote.
The public viewing of the blues legend will be held this Friday (May 22, 2015) at Las Vegas' Palm South Jones Mortuary 3pm to 7pm.
The funeral service for family and close friends will be on Saturday morning (May 23, 2015) at 9:30am followed by the public memorial at 11am.
BB King is expected to be buried in Indianola, Mississippi, not far from his birthplace of Berclair.
BB King died on 14, 2015 at the age 89. His cause of death was confirmed as a series of mini-strokes brought on by diabetes.