BB King 'Was Poisoned', His Daughters Say
26 May 2015, 09:46 | Updated: 2 November 2017, 15:29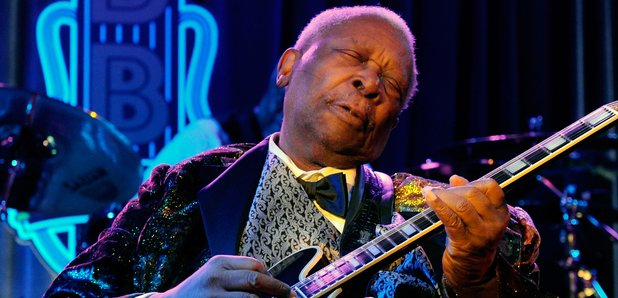 Two of BB King's daughters have accused his former manager LaVerne Toney and personal assistant Myron Johnson of poisoning him.
Karen Williams and Patty King have said the pair poisoned the blues legend and prevented them from visiting him.
In identical affidavits seen by The AP, the sisters said: "I believe my father was poisoned and that he was administered foreign substances... I believe my father was murdered."
Patty claims that she also saw Johnson put two drops of an unknown substance on her father's tongue several months before he passed away, which Toney apparently failed to identify.
Neither of the singer's former aides wanted to comment on the accusations, but Toney did say: "They've been making allegations all along. What's new?"
A post mortem was carried out on Sunday (May 25) and will take eight weeks for the test results to come back.
Brent Bryson, the lawyer representing King's estate, described the allegations as "extremely disrespectful" to King.
"I hope they have a factual basis that they can demonstrate for their defamatory and libellous allegations," he explained.
"[King] did not want invasive medical procedures. He made the decision to return home for hospice care instead of staying in a hospital. These unfounded allegations have caused Mr King to undergo an autopsy, which is exactly what he didn't want."
Attorney Larissa Drohobyczer, who represents the majority of King's children and heirs, said: "The family is sticking together... to oust Ms Toney based on her illegal conduct, conflicts of interest and self-dealing."
She also said Toney was accused of misconduct for "failing to properly attend to [King's] medical needs".
The latest developments follow accusations by the family that Toney misappropriated millions of dollars, was untruthful, had "undue influence" and was unqualified to serve as executor of King's estate.