BBC Boss 'Sorry' For Upsetting Tom Jones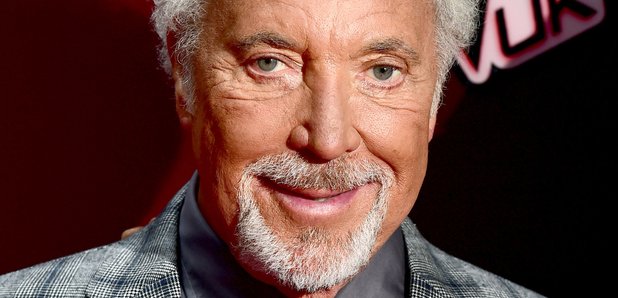 The head of BBC television has said he is 'sorry' that Tom Jones was upset with the way he was kicked off talent show 'The Voice'
The Welsh singing legend had been a judge on the popular talent show since it started in 2012, but was told "without warning" last month that he would not be on the upcoming fifth season.
The head of BBC television, Danny Cohen, has now come out saying how regrets upsetting the singer: "I've got huge respect for Tom and I'm truly sorry he's upset, because I am a big fan of his.
"I think he's a gentleman, I think he's an extraordinary figure in music and you'll have seen the huge respect that all of the artists have had for him on The Voice throughout."
Sir Tom had told fans on Facebook how disappointed he was with the BBC's treatment of him, saying: "I was told yesterday, with no consultation or conversation of any kind, that I would not be returning.
"In good faith, as part of the team, I'd put the time in my schedule to be involved in series five, as I've done for the last four years."
Jones is scheduled to be replaced by 80's pop icon Boy George as a judge for the fifth series, which will see him line up with Ricky Wilson from Kaiser Chiefs, singer Paloma Faith and rapper and producer Will.I.Am.
Cohen did not rule out a possible return to the series for Jones at some point, and added: "I'd like him to go out on the BBC this year in something else... I hope he's back on the BBC very soon, I really do."
The fifth season of 'The Voice' will air in 2016.