Beatles More Than John, Says Sir Paul
3 July 2015, 11:12 | Updated: 2 November 2017, 15:29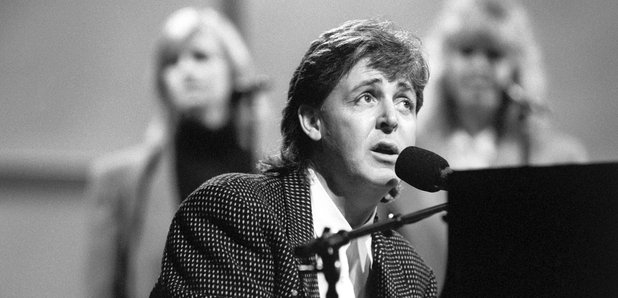 Sir Paul McCartney has spoken out of his "frustration" that people think the Beatles was only John Lennon.
When the Beatles split up in 1970, each member pursued solo careers with varying degrees of success. McCartney launched Wings with wife Linda, which had one of the biggest hits of the 1970s with Mull of Kintyre. John recorded a large canon of work, including the seminal Imagine.
However, John Lennon was assassinated in 1980 when he was shot by Mark David Chapman in New York on 8th December. Sir Paul McCartney has said to Esquire how, apart from dealing with his own grief, it was then that John's sainthood happened.
"When John got shot, aside from the pure horror of it, the lingering thing was, OK, now John's a martyr. A JFK. So what happened was, I started to get frustrated because people started to say, 'Well, he was the Beatles.' And me, George and Ringo would go, 'Er, hang on, it was only a year ago we were all equal," McCartney said.
"The fact that [John]'s now martyred has elevated him to a James Dean, and beyond. So whilst I didn't mind that, 'I agree with it', I understand now there was going to be revisionism. It was going to be: John was the one. That was basically the thing."
Paul is happy now that people realise the Beatles was a collective happening between all four members.