The Must-See Christmas Ads Of 2015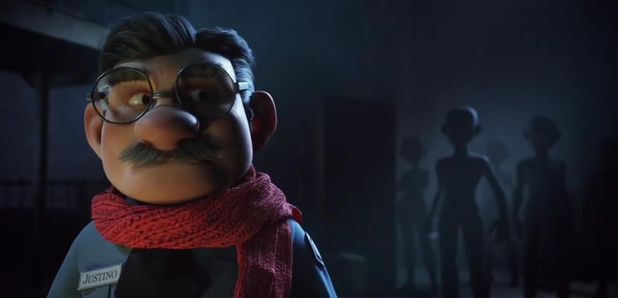 These are Smooth's favourite Christmas ads this year. Which ones are yours?
Burberry - Celebrating 15 Years of Billy Elliot
Burberry have a host of celebrity friends they called on to appear in the re-enactment of Billy Elliot's opening scene. Sir Elton John, Julie Walters, Romeo Beckham, Michelle Dockery and Naomi Cambell are among the host of celebrities who feature in the festive film.
The Spanish Christmas Lottery Advert 2015
Tissues at the ready for this one - Justino is a night-guard at a mannequin factory who entertains himself by leaving the mannequins in amusing positions to delight the daytime workers. He feels left out of their group until they do something very special for him...
John Lewis - Man On The Moon
John Lewis seems to dominate the conversation around Christmas ads - each year they tug at our heart strings and provide a beautiful soundtrack. This year the old man on the moon aims to raise awareness for Age UK. The soundtrack is a cover of 'Half The World Away' by Oasis and is sung by rising star, 19 year old Aurora Aksnes.
Aldi Telescope Christmas Advert 2015
They took their time coming out with their festive offering, but it was certainly worth the wait. The cost-saving supermarket saved time and money by just ripping off the John Lewis ad - but in a brilliant way!
Sainsbury's - Mog's Christmas Calamity
There's just something about a narrator at Christmas that we LOVE. This ad is voiced by Judith Kerr who created the 'Mog' series and the clumsy cat ALMOST ruins Christmas.
Harvey Nichols - Avoid #GiftFace
While many Christmas ads tug on the heart strings, it's refreshing to have some funny ones too! Which is why we love the Harvey Nichols ad. Be careful of your #giftface this Christmas!
The Lidl School of Christmas
Sometimes we feel a lot of pressure to get things perfect at Christmas and Lidl plays on this with their tongue-in-cheek festive ad. Not sure we'll be trying sprouts from the kettle however!
Which ad is your favourite? Leave your comments below!