Best Selling Albums Of All-Time In The UK Revealed
5 July 2016, 10:35 | Updated: 2 November 2017, 15:29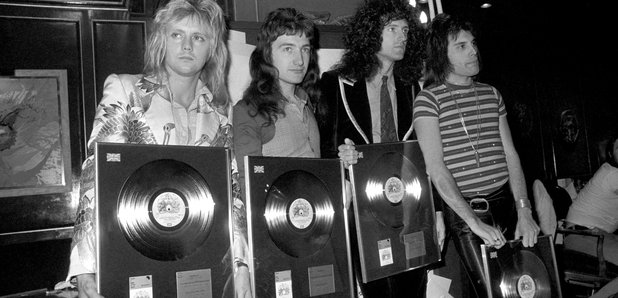 The country's favourite 10 albums from the last 60 years have been revealed - and it's a mix of old and new.
If album sales are anything to go by, then Queen are currently reigning as the most popular band in UK.
The band's Greatest Hits album has been revealed as the best selling album in UK chart history with 6.1 million copies sold to date.
That's a whopping number - and suggests almost 1 in 10 people in the country own a copy of it. But it's perhaps no surprise when you consider it contains so many classics, including 'Don't Stop Me Now', 'We Are The Champions' and of course 'Bohemian Rhapsody'.
The official album chart is 60 years old this week and its top 10 from that period features the biggest names in pop and rock.
Michael Jackson, The Beatles and Abba all make an appearance as you might expect, but Adele also makes the chart - at number 4 - with her album '21', which came out 5 years ago. Rather impressive when you consider all the other albums have had at least 20 years to clock up their millions of sales!
The full list:
1. Greatest Hits - Queen
2. Gold - Abba
3. Sgt. Pepper's Lonely Hearts Club Band - The Beatles
4. 21 - Adele
5. What's The Story Morning Glory - Oasis
6. Thriller - Michael Jackson
7. The Dark Side Of The Moon - Pink Floyd
8. Brothers In Arms - Dire Straits
9. Bad - Michael Jackson
10. Great Hits 2 - Queen