Bette Midler Criticises Sexualisation Of Pop Stars
26 November 2014, 10:46 | Updated: 2 November 2017, 15:29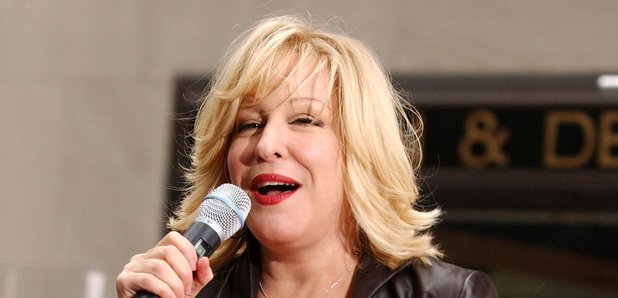 Bette Midler has criticised the 'sexualisation' of pop stars such as Ariana Grande.
In a great interview with The Daily Telegraph, the star wasn't exactly backwards in coming forwards when it came to expressing her opinion on the subject.
"It's terrible! It's always surprising to see someone like Ariana Grande with that silly high voice, a very wholesome voice, slithering around on a couch looking so ridiculous," 68 year-old Midler said.
"I mean, it's silly beyond belief and I don't know who's telling her to do it. I wish they'd stop. But it's not my business, I'm not her mother. Or her manager."
She continued: "Maybe they tell them that's what you've got to do. Sex sells. Sex has always sold."
"I mean, apparently people really like to pretend they're having sex. They really like to slap each other's butts. I mean, don't ask me. It's beyond me. I'm too old. I don't know what the end game is going to be. I don't know where you go from all that sex in your twenties. I don't know how you sustain it."
So, what advice would Midler give the young women entering the industry now?, "Trust your talent. You don't have to make a whore out of yourself to get ahead. You really don't."
Midler has recently announced her first UK tour in 35 years.
Listen to Bette Midler's version of 'Baby It's You':
UPDATE:
Grande, who is said to be a big fan of Midler's, has told friends she was shocked by her remarks - and it looks as though Midler has started to backtrack, with this comment on Twitter