Bobby Womack Dies, Age 70
28 June 2014, 08:17 | Updated: 2 November 2017, 15:29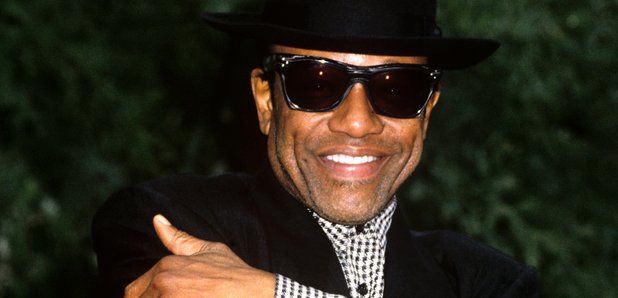 Legendary soul singer and songwriter Bobby Womack has died at the age of 70.
The cause of death has not yet been announced, but Womack had suffered from cancer and Alzheimer's disease.
His hits included It's All Over Now, performed by the Rolling Stones, and Lookin' for Love.
He was inducted into the Rock and Roll Hall of Fame in 2009.
Womack began singing in a gospel group in the 1950s with his brothers. He later signed to SAR Records in 1960 with his brothers, including Cecil, Curtis, Harry and Friendly Jr, and produced two R&B albums as the Valentinos.
Later the group broke up and Womack turned to song writing and a solo career.
He outlived many of the acts with whom he played including Jimi Hendrix and Wilson Pickett.
Womack also worked as a session guitarist, appearing on recordings by Aretha Franklin, Ray Charles, Dusty Springfield, and Pickett.
From 1970-90, Womack charted 36 singles including That's the Way I Feel About Cha and Woman's Gotta Have It.
After a long musical hiatus, in 2009 he recorded a song for Gorillaz's third album with Damon Albarn. Then, in 2012, Womack released his first album in more than ten years, entitled The Bravest Man in the Universe.
News of Womack's death has come as a surprise to many, as it's just two weeks since he performed at the Bonnaroo Music Festival.
Listen to Bobby Womack's Please Forgive My Heart below: