Boyzone... Doing A Motown Album?!
17 July 2014, 09:16 | Updated: 2 November 2017, 15:29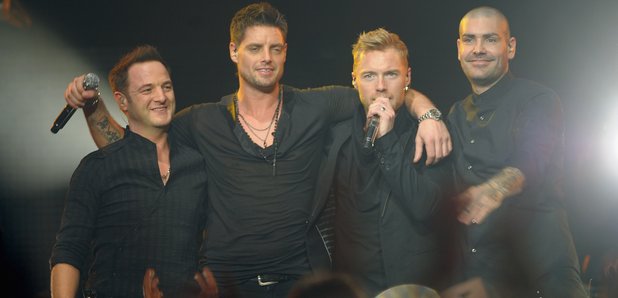 Boyzone are currently in the studio recording material for a Motown covers album. Yes, you read that correctly.
Now we've obviously not been keeping our Motown ear to the ground lately, as we've only just found out that Boyzone are set to bring out a new Motown-themed album!
The Irish boy (man?) band are currently recording material for their next album From Dublin To Detroit, which features 12 of their favourite Motown hits.
Speaking to PA, group member Keith Duffy said: "It's really exciting. We're in the studio at the moment. We're doing a Motown album.
"We're basically just covering some of our favourite songs from the Motown era, and putting a full album together. So we've got 12 really exciting tracks coming out.
He went on to say that it's a "concept album" that will give the band a "whole new twist" for their next tour.
"It's going to give us a whole new catalogue of music to perform. And it will be very interesting how it fits in with our own back catalogue.
"It's kind of rejuvenating us. It's giving us just good times and good memories in the studio. So fingers crossed people will receive it well and it goes well for us."
Boyzone, doing Motown - is that right or wrong?!
Listen to the nation's favourite Motown song, Marvin Gaye's 'I Heard It Through The Grapevine' below: