9 Out Of 10 Brits Don't Realise These Famous Songs Are Covers
19 February 2016, 13:36 | Updated: 2 November 2017, 15:29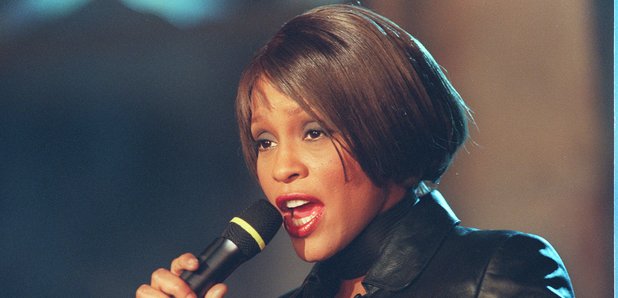 There are some surprises in here!
A recent poll has found that most Brits don't actually realise that some of their favourite songs are in fact covers.
Mastercard UK & Ireland asked Brits what their favourite cover songs are and found that 9 out of 10 Brits didn't realise some of the most iconic songs such as 'Respect' (Aretha Franklin) and 'Girls Just Wanna Have Fun' were originally sung by other artists.
They put together a list of the Top 10 and there are some surprises in there (although we're sure our Smooth listeners were already aware of many of these!)
Mastercard also asked people to pick their favourite and least favourite cover versions – Whitney Houston's 'I Will Always Love You' topped the chart followed by Mark Ronson and Amy Winehouse's cover of 'Valerie', which was originally released by The Zutons.
Madonna took the blow for the worst cover song with 'American Pie'. Other contenders are Britney Spear's take on 'I Love Rock N' Roll' and Alexandra Burke's version of Jeff Buckley's 'Hallelujah'.
Here are the full lists...
The Top 10 Songs Most Brits Don't Know Are Covers
Hanging on the Telephone – Blondie (Original: The Nerves)
Step on – The Happy Mondays (Original: John Kongos)
Respect – Aretha Franklin (Original: Otis Redding)
Girls Just Wanna Have Fun – Cyndi Lauper (Original: Robert Hazard)
It's Oh So Quiet – Bjork (Original: Betty Hutton)
Higher Ground – Red Hot Chili Peppers (Original: Stevie Wonder)
I Fought the Law – The Clash (Original: The Crickets)
Proud Mary – Ike & Tina Turner (Original Creedence Clearwater Revival)
Nothing Compares 2 U – Sinead O'Connor (Original: Prince)
Always on my Mind – Elvis (Original: Gwen McCrae)
Top 10 Cover Songs
I Will Always Love You – Whitney Houston
Valerie – Mark Ronson ft. Amy Winehouse
Tainted Love – Soft Cell
Always on my Mind – Elvis
Nothing Compares 2 U – Sinead O'Connor
Twist & Shout – The Beatles
Hallelujah – Jeff Buckley
Girls Just Wanna Have Fun – Cyndi Lauper
Hanging on the Telephone – Blondie
Respect – Aretha Franklin
Worst 10 Cover Songs
American Pie – Madonna
I Love Rock'n'Roll – Britney Spears
These Boots Are Made for Walking – Jessica Simpson
Imagine – Avril Lavigne
Teenage Kicks – Busted
Hallelujah – Alexandra Burke
You Shook Me All Night Long – Celine Dion & Anastasia
Smooth Criminal – Alien Ant Farm
Under the Bridge – All Saints
Behind Blue Eyes – Limp Bizkit