Bruno Mars Named Billboard's Artist Of The Year 2013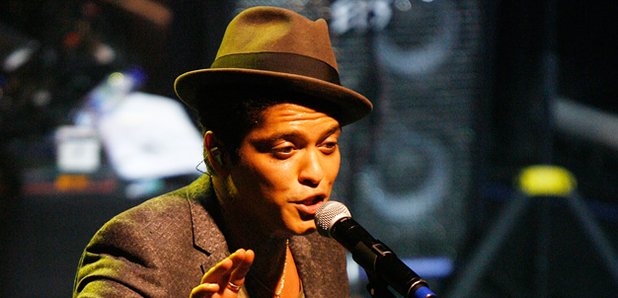 Billboard Artist of the Year 2013 award has gone to Bruno Mars
Billboard is the world's premier music publication and Mars dominated the charts this year thanks to the 2012 release of his album Unorthodox Jukebox, which has so far sold 1.8 million copies.
Hit singles 'When I Was Your Man' and 'Locked Out of Heaven' kept the album in the Top 20 every week since being released, and in a recent interview with Billboard, Mars confessed that the album is very dear to him: "I love to create music. And that's all I was trying to do with that album. I'm just happy that there's some people out there that like it."
Mars' album has also received award nods, being nominated for four Grammys, including Best Pop Vocal Album.
Summing up his year, Mars says, "There's been so many awesome moments this year. The highlight was going on tour and doing the Moonshine Jungle tour with my boys, with my band. And to able to see the world playing these songs."
Watch the official music video for Bruno Mars's 'When I Was Your Man':
Over To You...
Is Bruno Mars your Artist of the Year 2013? If not, who would get a nod from you?