Bryan Adams UK Concert-Goers Raise £10k For Cancer Patient
16 August 2016, 09:49 | Updated: 2 November 2017, 15:29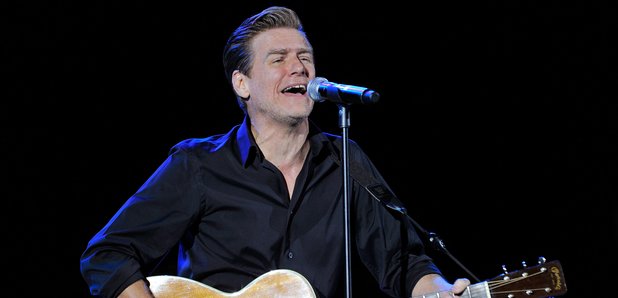 The singer passed around a bucket at his concert in Canterbury and asked the audience to help raise money for a 16-year-old cancer patient.
Bryan Adams has thanked UK concert-goers for helping to raise £10,000 for a teenage cancer patient.
A bucket was passed around at his Canterbury performance on Sunday night and the singer asked audience members to donate to help 16-year-old Kelly Turner who suffers from a rare form of cancer.
"So this is the deal, she (Kelly) is raising money to have an operation in New York. They have raised £100,000 so far, but they need to raise a lot more," he told the audience.
The generous concert-goers dug deep and managed to raise £10,000 to help Kelly.
Bryan Adams posted a picture of the money-filled bucket on Instagram with a heartfelt message saying how proud he was of his fans.
The Canadian crooner also dedicated his famous song, 'Everything I Do' to Kelly and her family.
Kelly, who was in the audience, filmed the dedication and posted the video to her Facebook, thanking the singer for his efforts.
"I'm amazed by the kindness and donations we received today at the Bryan Adams' Concert," she wrote.
Kelly has a rare desmoplastic small round cell tumour and was given two years to live by doctors last October.
The teenager, from Dover, needs to raise over £1 million for a potentially life-saving surgery at the Memorial Sloan Kettering Cancer Centre.
You can find out more about her campaign on this Just Giving page.