Carole King Announces 'A Beautiful Collection – The Best Of' Album
10 February 2015, 16:26 | Updated: 2 November 2017, 15:29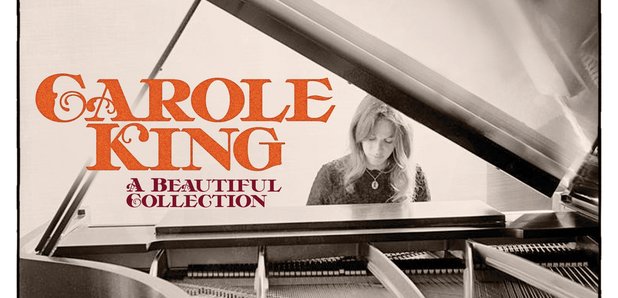 Carole King 'A Beautiful Collection – The Best Of' is set to be released on March 02.
The album features a stunning collection of classic songs, including 'Beautiful'; 'I Feel The Earth Move'; 'Will You Love Me Tomorrow/Some Kind Of Wonderful/Up On The Roof' with Carole King and James Taylor; 'It's Too Late' and 'You've Got A Friend'.
The release comes as 'Beautiful: The Carole King Musical' arrives in London on February 24 at the Aldwych Theatre.
'Beautiful' tells the inspiring true story of King's remarkable rise to stardom, from being part of a hit songwriting team with her former husband Gerry Goffin, to her relationship with fellow writers and best friends Cynthia Weil and Barry Mann, to becoming one of the most successful solo acts in popular music history. Along the way, she made more than beautiful music, she wrote the soundtrack to a generation.
Watch Carole King perform (You Make Me Feel Like) A Natural Woman

To date, more than 400 of King's compositions have been recorded by over 1,000 artists, resulting in 100 hit singles. Now 73 and still full of life, Carole King is arguably the most successful female songwriter in pop music history.
Album Tracklisting
1 Beautiful
2 I Feel the Earth Move
3 Child Of Mine
4 Sweet Seasons
5 It's Too Late
6 Will You Love Me Tomorrow/Some Kind Of Wonderful/Up On The Roof (Live)
7 Carry Your Load
8 Only Love Is Real
9 So Far Away
10 Jazzman
11 Believe In Humanity
12 (You Make Me Feel Like) A Natural Woman
13 Been To Canaan
14 You've Got a Friend