Carpool Karaoke: The Series Is Coming Soon And We're Not Sure What To Think
16 February 2017, 12:24 | Updated: 2 November 2017, 15:29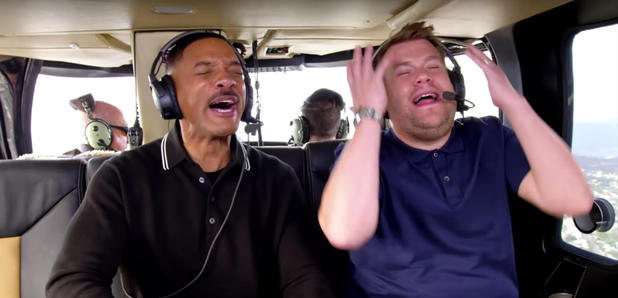 The comedian is moving away from his tried and tested format, to a new concept with even MORE celebrities!
It's no doubt that James Corden's 'Carpool Karaoke' sketches have taken on a life of their own.
The TV host has been joined by some of the world's biggest artists including Rod Stewart, Stevie Wonder and Madonna, with each video being viewed millions of times.
So it's no surprise that the format is being developed into a series in its own right.
It will be a slight twist on the current format with different celebrity pairs teaming up as co-passengers.
This teaser trailer shows stars like John Legend, Alicia Keys and Will Smith getting involved, and although James Corden isn't heavily featured on-screen, he will be producing the series.
There's no release date yet, but we're very curious to see more!