Celebrities host telethon to raise money for hurricane relief
Stevie Wonder Lean On Me Hand in Hand: A Benefit for Hurricane Relief
03:02
Stevie Wonder, Leonardo DiCaprio and Beyoncé are just some of the celebrities who have helped raise £10.9 million this week during the Hand in Hand: A Benefit for Hurricane Relief telethon.
Worldwide stars gathered simultaneously in New York, Los Angeles, San Antonio, Texas and Nashville to use the power of their voices to raise money for those affected by Hurricane Harvey last month, which caused wide-spread destruction in areas of Texas and Louisiana, and Hurricane Irma, which devastated through the Caribbean and Florida last week.
Soul legend Stevie Wonder opened the benefit with an incredibly moving cover of Lean on Me and told viewers "we've come together today to love on the people who have been devastated by the hurricanes."
The star then encouraged viewers and listeners to "love and value our planet" then challenged those who don't believe in climate change, stating: "Anyone who believes that there is no such thing as global warming must be blind or unintelligent. Lord, please save us all."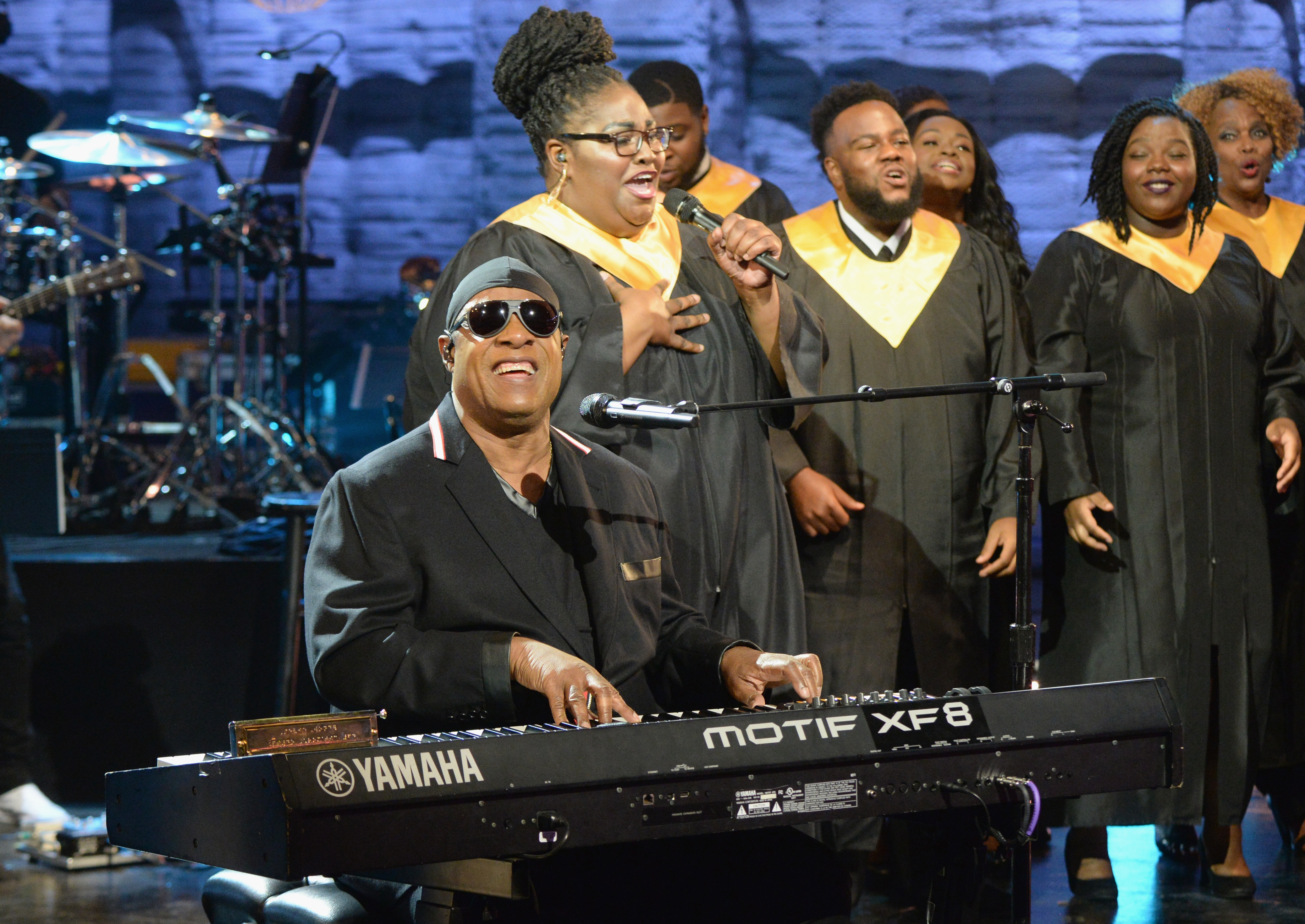 Other celebrities at the event included Leonardo DiCaprio who reunited with his Django Unchained co-star to urge people to donate:
"The past two weeks have brought unimaginable hardship to millions in areas affected by Hurricane Harvey and Hurricane Irma," a somber Leonardo said. "The destruction of these storms brought entire states and island nations to a standstill, flooded our cities, small towns, and destroyed countless homes. What the storm left behind was fear in the hearts of so many who now face an uncertain future. Tonight, we want to help."
"We're here to raise money, lift some spirits," continued Foxx. "When tough times hit, this is who we are. We're compassionate, we're unstoppable when we unite, when we join together hand in hand."
"Let's join hands and lift the victims out of the darkness," concluded DiCaprio.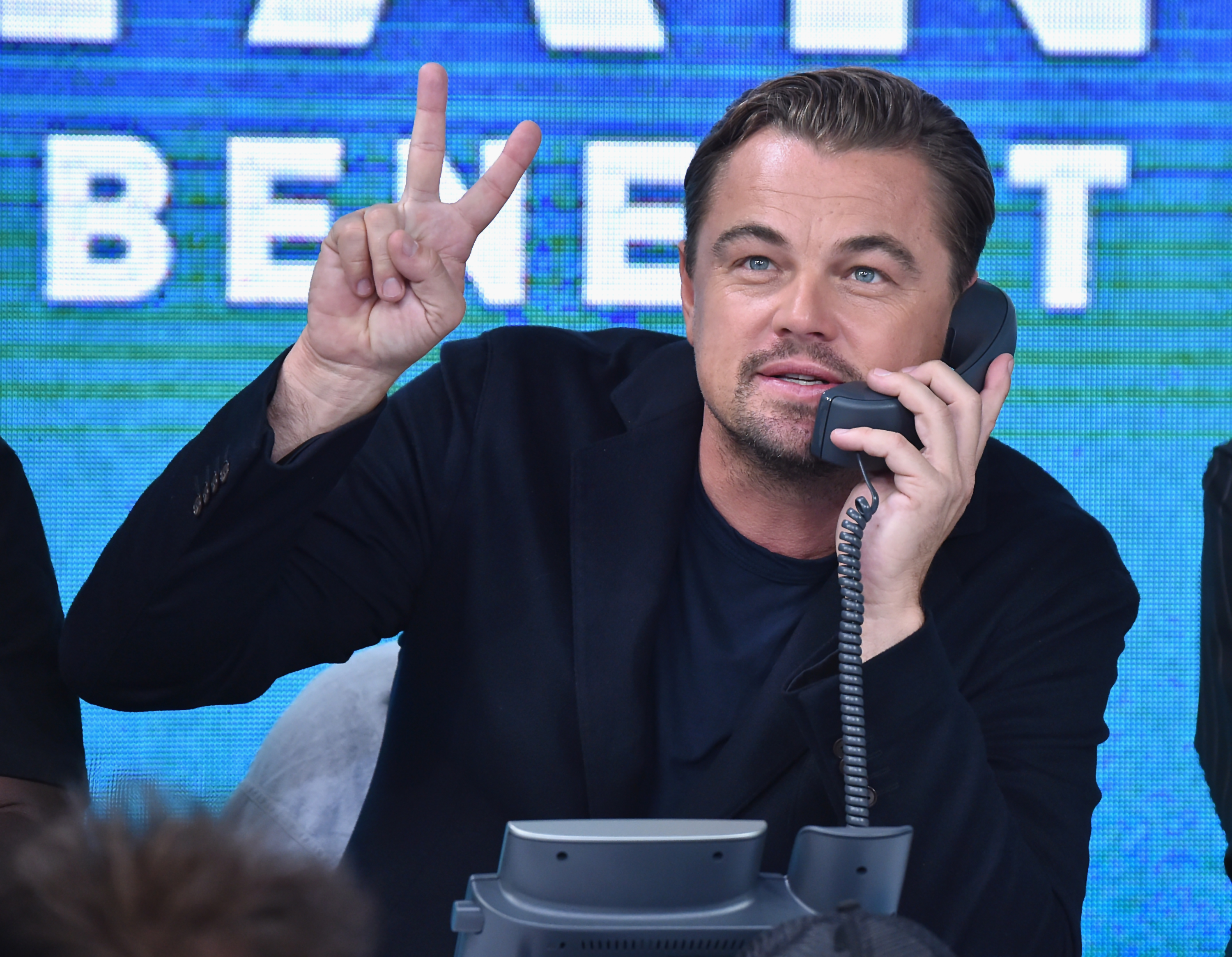 Just a handful of the other celebrities aiding the event by delivering moving messages, manning the phones and presenting the programme included Tom Hanks, Billy Crystal, Sofia Vergara, George Clooney, Julia Roberts, Bieber, Kerry Washington, Jared Leto, Cher, Jeremy Renner, DJ Khaled, Gwen Stefani, Bruce Willis, Justin Bieber Al Pacino, Robert De Niro, Lupita Nyong'o, Steve Buscemi, Richard Gere, Beyonce, Dwayne Johnson, Drake, Oprah Winfrey, Justin Timberlake, Kelly Rowland, Reese Witherspoon and Nicole Kidman
Meanwhile, Justin Bieber helped to lead a prayer from Los Angeles, and there were further musical performances from unlikely duos Tori Kelly and Luis Fonsi, who performed Leonard Cohen's Hallelujah, and R&B superstar Usher and country singer Blake Shelton, who teamed up for a rendition of Ben E. King classic Stand By Me.
You can donate £19 by texting 80077 or visiting HandinHand201.com.