Celine Dion Performs Edith Piaf Tribute For Paris Victims
23 November 2015, 12:24 | Updated: 2 November 2017, 15:29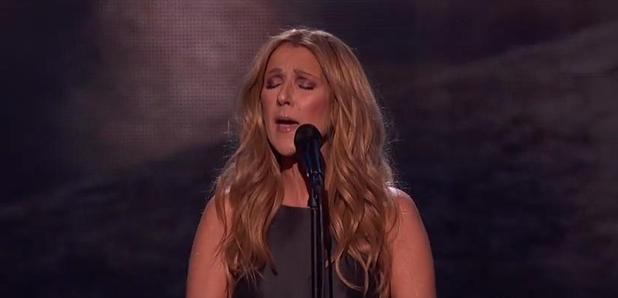 The French-Canadian singer sang the moving tribute at the American Music Awards.
French-Canadian singer Celine Dion paid tribute to the victims of the Paris attacks at Sunday night's American Music Awards with a special performance.
The singer chose to perform Edith Piaf's 'Hymne A L'amour' against a backdrop of beautiful images of Paris' iconic landmarks including the Louvre and the Arc de Triomphe.
Also included in the montage were pictures of the candlelight vigils that were held in the capital following the attacks that claimed 130 lives.
The touching lyrics include the lines "My love, do you believe that we love each other? God reunites those who love each other."
Edith Piaf wrote the song in tribute to her lover who was killed in a plane crash on his way to visit her from New York in 1949.
It brought many people in the audience at Sunday night's American Music Awards to tears.
Watch Celine's powerful performance of Edith Piaf's 'Hymne A L'amour':