Celine Dion Helps Couple Get Engaged Backstage At Her Concert
8 February 2017, 10:21 | Updated: 2 November 2017, 15:29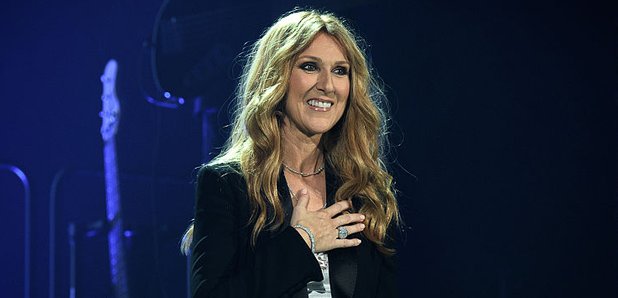 The star just couldn't help getting involved in the romantic moment!
Celine Dion helped a couple get engaged in Las Vegas over the weekend.
The singer was hosting a meet and greet backstage with fans when Nick Janevski got down on one knee and proposed to his girlfriend, Austin McMillan.
"I was shocked and couldn't get any words out, so Celine backed up into the curtain behind us and said, 'Are you going to say yes?'" The bride-to-be told Entertainment Tonight.
"Celine was shocked and I was too. She was super sweet and wished us a long and happy marriage like she had with her husband [René Angélil]. Then [she] invited herself to the wedding!"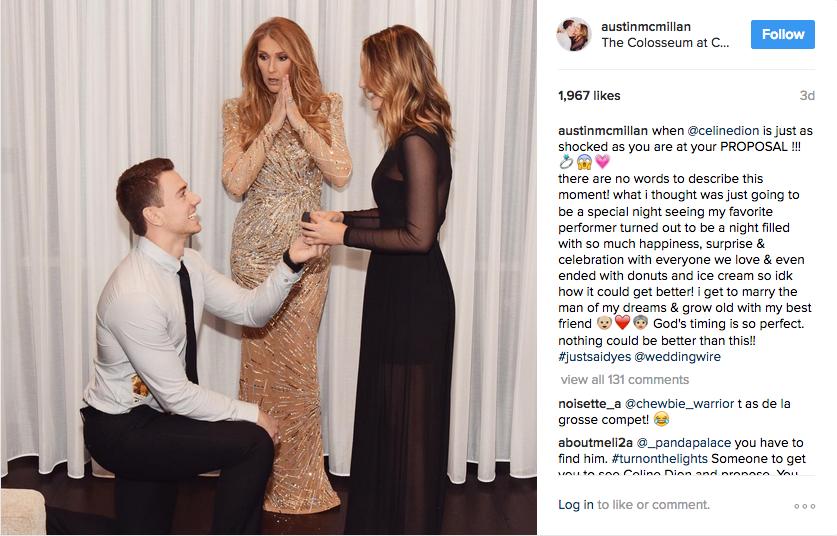 This isn't the first time a proposal has happened at one of the Canadian star's concerts.
In November last year (2016), the star stopped mid-song during a performance when she spotted someone asking their partner to marry them.
Celine even dedicated a song to the couple and told them, "I hope you love as much as I love my husband."
Rene Angelil passed away in January 2016 after a long battle with cancer.