Celine Dion: 'My Husband Is A Champ'
21 May 2015, 10:30 | Updated: 2 November 2017, 15:29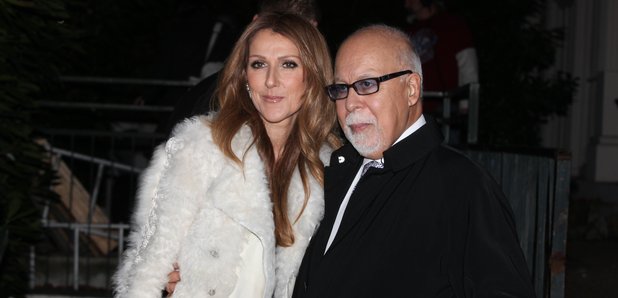 Celine Dion has opened up about her husband, René Angélil.
The pair have been married for 20 years, with Angélil undergoing surgery in 2013, after a cancerous tumour was found in his throat.
Dion then announced she was postponing her Las Vegas residency to look after her husband as he continues to battle throat cancer.
Dion said Angélil is doing 'really well', telling Entertainment Tonight: "We know the path that he's going, the treatments - I knew he was amazing. He's such a champ. He's working hard on that."
Dion had been enjoying huge success through her residency but she insisted pushing back her show dates was an easy decision.
"It's not hard to take time off," she said. "It's not hard to be with him, obviously. It's not hard to be with the family and the kids. It's hard because life imposes things on you."
Dion is scheduled to be making her return to the Vegas stage at Caesars Palace on August 27.
And she will be doing so with Angélil, her former manager, by her side.
"[Rene's] strong," she said. "We're creating this show together. We make changes together. He wants me back. He wants me strong and this is what we're doing together."
Angélil has already beaten cancer once before and in June last year he stepped down as his wife's manager to focus on his health.
Watch Celine Dion's music video for 'Think Twice' below: