Artist Recreates Sgt Pepper Artwork To Include 2016 Celeb Deaths
28 December 2016, 17:49 | Updated: 2 November 2017, 15:29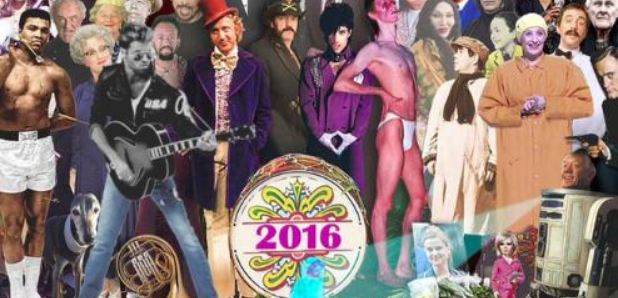 Chris Barker has created an incredible tribute to all those we've lost this year.
Artist Chris Barker has recreated the artwork of The Beatles' 1967 album, 'Sgt. Pepper's Lonely Heart's Club' to pay tribute to all those celebrities we've lost this year.
He started the piece earlier this year but it's gone viral again with the addition of Carrie Fisher, Rick Parfitt, Richard Adams, George Michael and Liz Smith who all died over the Christmas period.
I'm really sorry everyone. This is so sad. I feel awful. #RIPCarrieFisher #sgtpepper2016 May the force be with 2017. pic.twitter.com/3HJM8mJPVQ

— christhebarker (@christhebarker) December 27, 2016
Included in the picture are names like David Bowie, Prince, Gene Wilder and Victoria Wood but also nods to Brexit, and Trump being elected as US president.
Here's the full list of everyone and everything included in the picture:
Here are the answers #sgtpepper2016 #curseof2016 #noharambe
(thanks to @barbarossa69 ) pic.twitter.com/tUwr69YTpG

— christhebarker (@christhebarker) December 13, 2016
Let's hope Chris doesn't have to add to it again this year.