For the second year running, McDonald's has the best Christmas advert - watch now
17 November 2019, 15:30 | Updated: 16 November 2022, 13:46
McDonald's has released their Christmas advert for 2019, and it's incredibly heartwarming.
The fast food chain has continued its 'Reindeer Ready' campaign from last year, with the 2019 ad featuring a little girl called Ellie and her adorable reindeer pal named Archie.
At the start of the advert, Ellie wants to play a game of 'reindeers' with her older sister Jenny. However, the teenager is not interested and slams the door on her.
Her father then introduces Archie the reindeer, and the two play games and enjoy a close bond.
When Ellie runs out of 'Reindeer Treats' to feed Archie, the family head off to McDonald's to buy some more.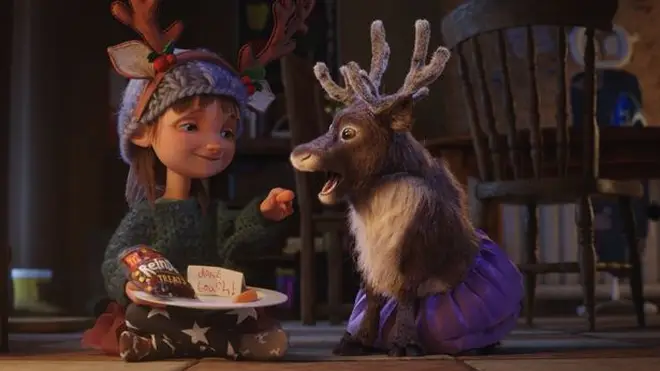 At the Drive-Thru, Ellie's father orders 'Reindeer Treats', and the animation then turns to live-action, when we realise that Archie is actually Ellie's dog dressed up in a tutu and reindeer antlers.
The advert is show that McDonald's will be giving out free 'Reindeer Treats' - or carrots - to families on Christmas Eve.
It follows last year's heartwarming advert, which saw Santa Claus head to McDonald's to treat his reindeer pals on Christmas Eve night.
The advert follows other brands' festive campaigns, including the return of Kevin the Carrot for Aldi, and Excitable Edgar's debut for John Lewis & Partners.