Sir Christopher Lee Dies
11 June 2015, 13:47 | Updated: 2 November 2017, 15:29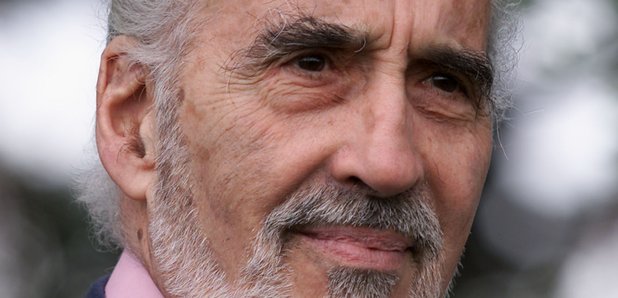 Star of Dracula, Lord of the Rings and Star Wars, Christopher Lee dies at age 93.
Sir Christopher Lee has died after being hospitalised with respiratory problems and heart failure. His wife, who had he had been married to for 50 years, delayed the release of the news since Sunday so as to inform family members first.
Lee began his screen career with a series of dark roles, and found fame in the 50s as a villain in the Hammer Horror films. Most notably he played Dracula. Lee then starred in cult classic The Wicker Man, and played Scaramanga in the Bond film The Man with the Golden Gun.
Post-millenium, Lee saw a renaissance in his gothic appeal as his doom-laden tones brought Saruman the White to life in 2001's The Lord of the Rings. He took on Count Dooku in the two Stars Wars prequels, and collaborated with master of the macabre, Tim Burton, on several films including Sleepy Hollow.
Lee released a full-length heavy metal album Charlemagne: By the Sword and the Cross in 2010 at the age of 88. In 2013, he told The Guardian:
"Making films has never just been a job to me, it is my life. I have some interests outside of acting – I sing and I've written books, for instance – but acting is what keeps me going, it's what I do, it gives life purpose."