Stars Pay Tribute To Cilla Black At Her Funeral
20 August 2015, 14:55 | Updated: 2 November 2017, 15:29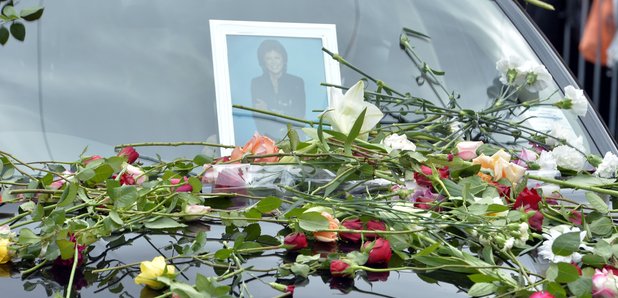 Sir Cliff Richard, Sir Tom Jones and Andrew Lloyd Webber were just some of the stars who came out to pay tribute.
UPDATE
20th August, 2015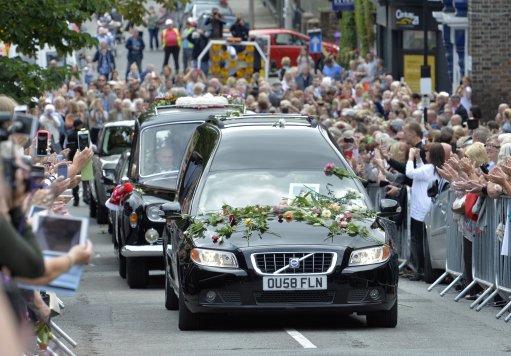 The funeral has taken place of the late and great performer Cilla Black.
Among those at the service were close friends Sir Cliff Richard, Paul O'Grady and Christopher Biggins. Andrew Lloyd Webber, Sir Tom Jones, Pattie Boyd and Carol Voderman also attended.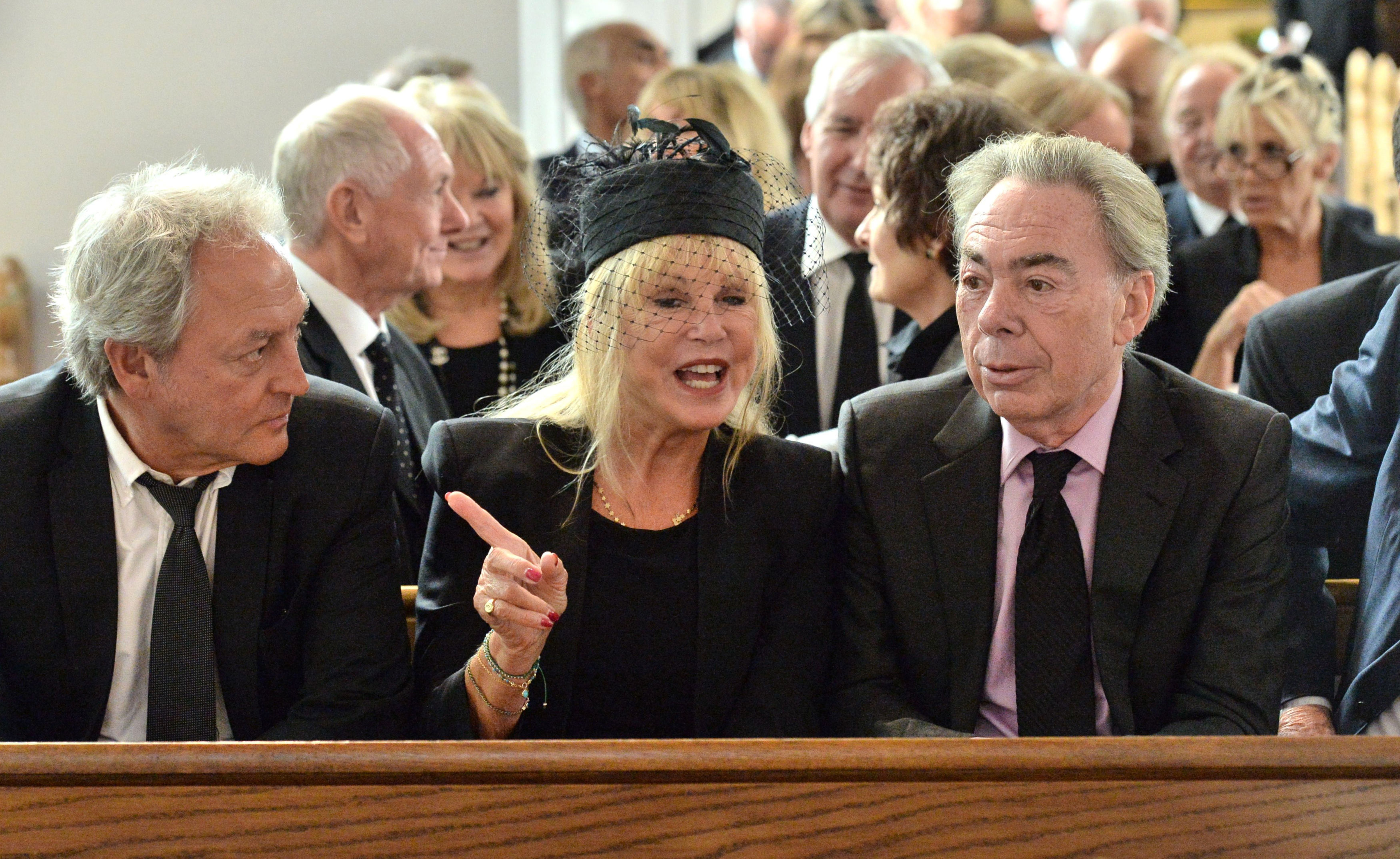 Richard opened the ceremony with a eulogy in which said he "cannot think of Cilla in the past tense" and told mass-goers that the best way to deal with their grief was to "think positive and all the things that were fabulous about her."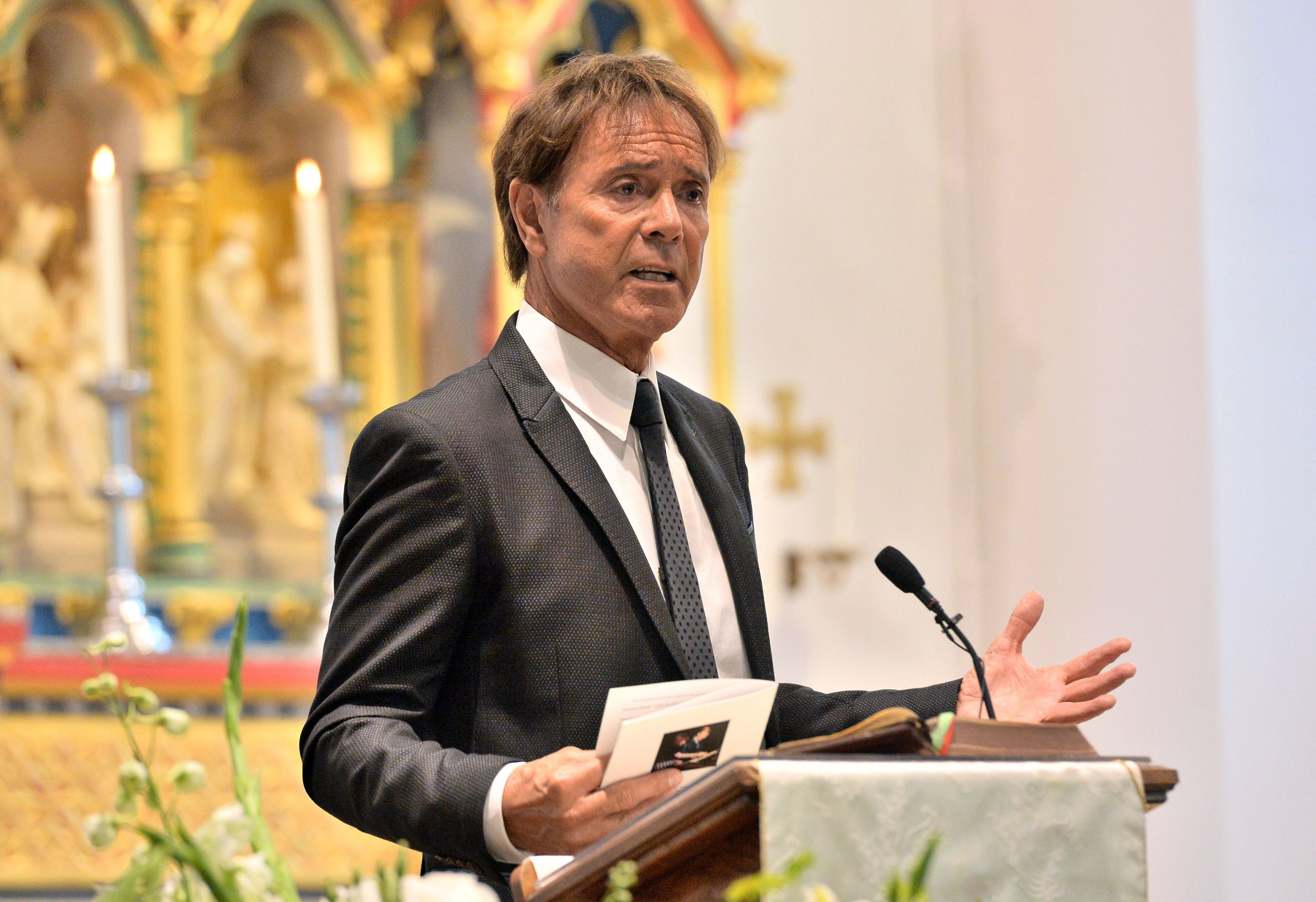 He held up a photo of Cilla before performing his song 'Faithful One' in memory of his friend.
"She was always happy and she always had the common touch which I feel I've got as well," Tom Jones told Sky News. "We come from working class people and she never forgot it, she was always the same. Show business never affected her and I like that."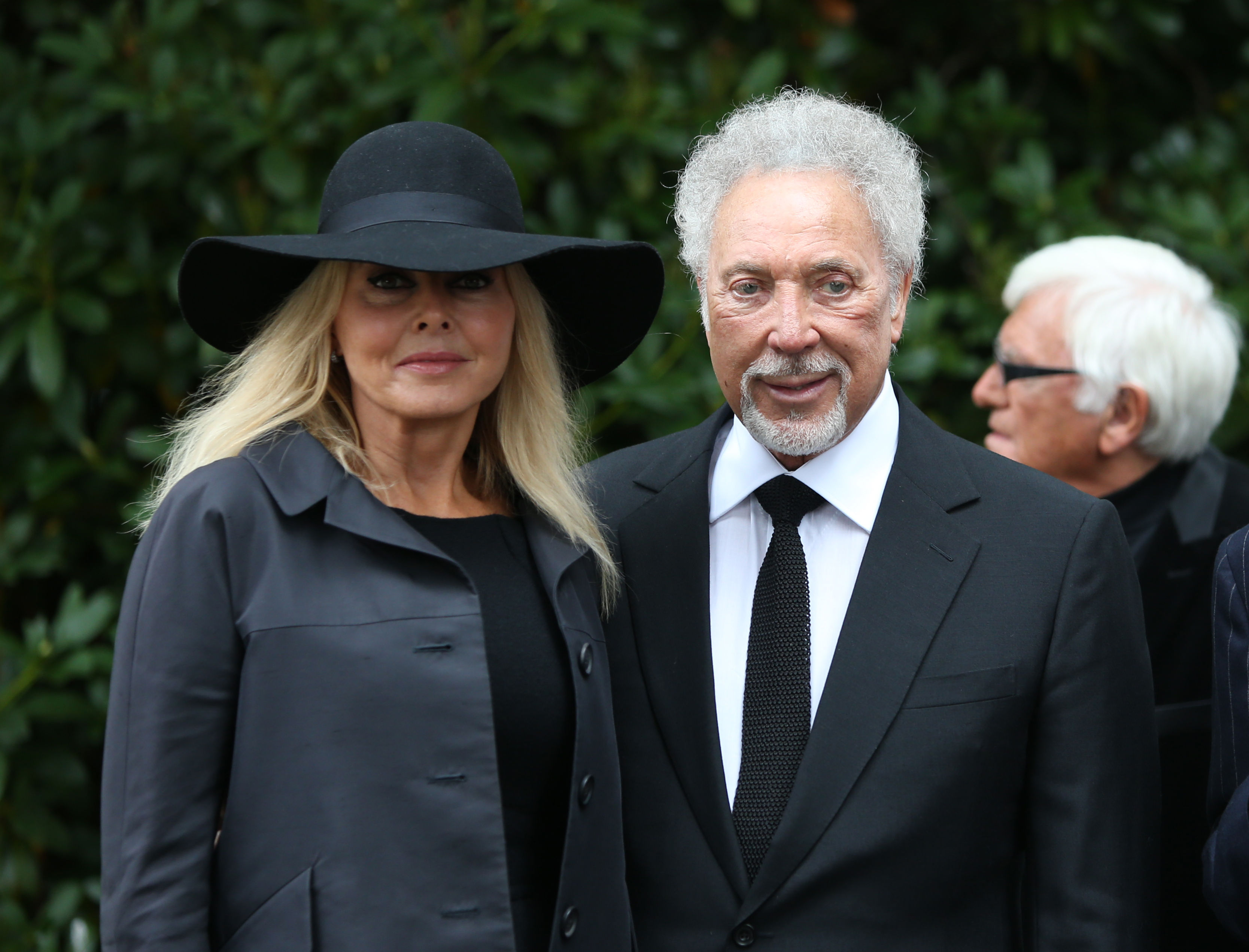 Many other stars left floral tributes.
Dame Joan Collins left a message on a floral tribute that read: "Goodbye dearest Cilla we will miss you and will cherish our memories of you. Joan Collins and Percy Gibson."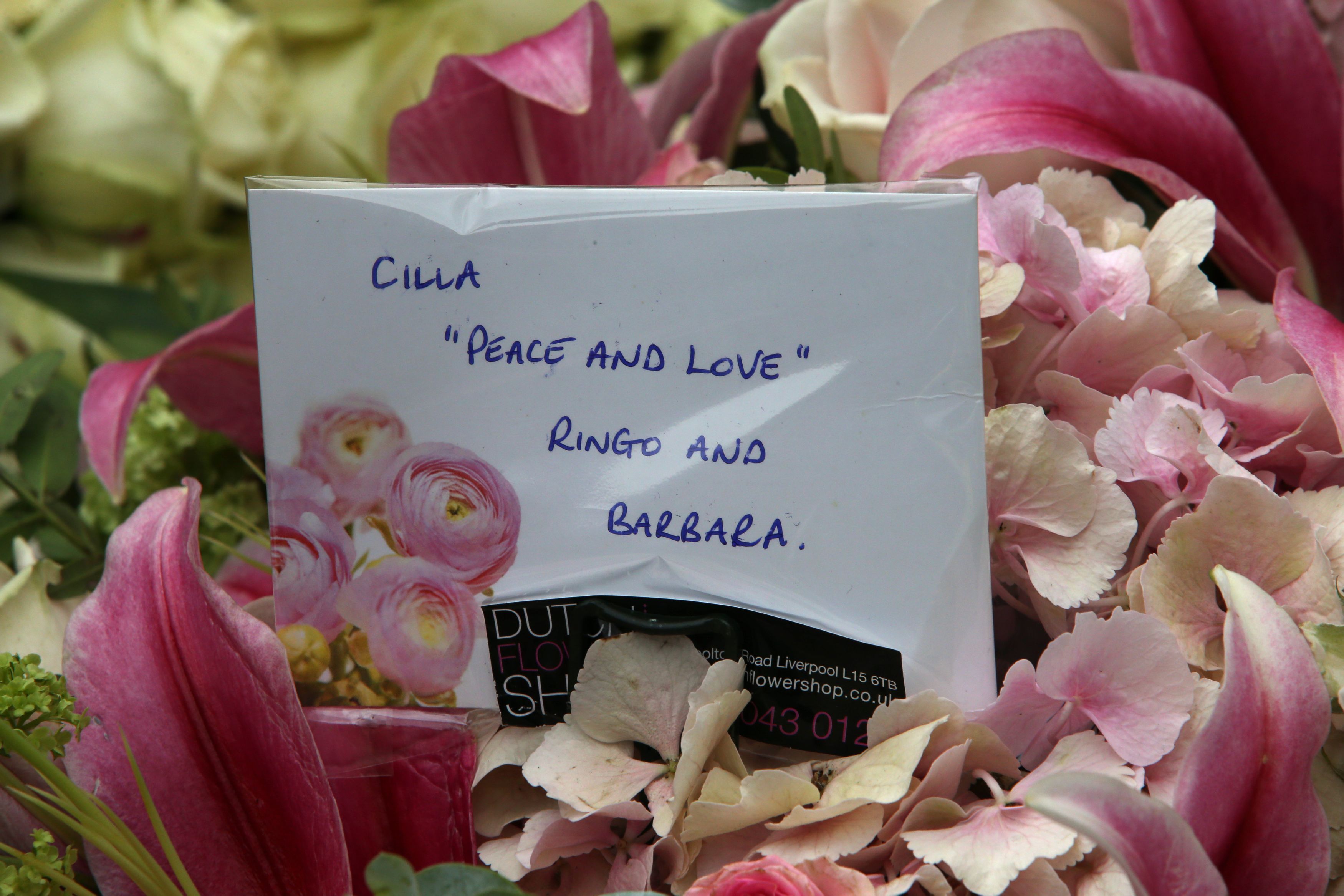 A message from Sir Paul McCartney read: "All our love to our darlin' Cilla and family. The McCartney family." And a message from Ringo Starr read: "Cilla, 'peace and love' Ringo and Barbara."
An album of the star's greatest hits has re-entered the UK Top 40 and continues to climb the charts this week.
__________________________________________________________________________________________
UPDATE
20th August, 2015
The funeral of beloved entertainer Cilla Black takes place today in her home city of Liverpool at 1pm.
The mass at St Mary's Church in Woolton will be attended by many friends and family, with fans being asked to line the funeral cortège route.
Music will be a key feature of the mass and close friend Sir Cliff Richard will perform the opening song, 'Faithful One'.
During communion, Cilla's hit 'Anyone Who Had A Heart' will play, and the Beatles' song 'The Long And Winding Road' will play during recession.
Fans have been asked to make a donation in her name to Great Ormond Street Hospital Children's Charity, which can be found here.
_____________________________________________________________________________________

UPDATE
18th August, 2015
Cilla Black was hoping to see her life story on the West End stage before she passed away.
Her manager, son Rob was in talks with theatre executives about the musical adaptation, but the idea was put on hold.
Her agent, Nick Fiveash said that Cilla was "thrilled and excited" about the potential project.
It is now being reported that there is a renewed interest in the production becoming a reality.
Cilla's life has previously been adapted for the screen in the ITV series, 'Cilla' where the lead part was played by Sheridan Smith.
Watch this space...
____________________________________________________________________________________________________
UPDATE
12th August, 2015
The funeral of beloved singer and TV star Cilla Black will take place on Thursday 20th August at her home city of Liverpool.
The mass will take place at St Mary's Church at 1pm, before a private burial ceremony at Allerton Cemetery.
She will be laid to rest alongside her parents. Her late husband, Bobby Willis was cremated in 1999.
_______________________________________________________________________

UPDATE
4th August, 2015
It has now been confirmed that Cilla Black died of natural causes at her villa in Marbella.
An autopsy found that the entertainer lost her balance while sunbathing on her private terrace, hit her head and fell unconscious. She then suffered a stroke but it is said that she would not have suffered.
Her sons - Robert, Ben and Jack released a statement today thanking fans for their messages of support but also asking for privacy.
"We are devastated by the sad loss of our mother, but have been deeply touched by all the kind messages of support from her friends, fans, the public and media. We would like to thank everyone, especially the people of Liverpool. The tributes and condolences have really helped us through these difficult times. The Spanish authorities have now told us we are able to bring Mum home, which we hope to do as quickly as possible. We would also like to thank all those involved for their assistance with this matter. We respectfully request for our continued privacy to grieve."
The family are now allowed to bring her body home for the funeral. Details have not yet been released.
___________________________________________________________________________________________
2nd August, 2015
Singer, actress and TV presenter Cilla Black has died at her Spanish home aged 72 years old.
Early reports suggest she passed away as a result of natural causes.
Spanish authorities told the media: "I can confirm the death of British national Priscilla White, aged 72. We are still awaiting autopsy results but everything at this stage is pointing towards her death being the result of natural causes."
Black was born in Liverpool in 1942 and while working at The Cavern nightclub, her musical talents caught the attention of The Beatles.
She signed with Beatles manager Brian Epstein and in 1964 released 'Anyone Who Had A Heart' and 'You're My World' which both went to number one.
Cilla enjoyed a successful music career throughout the 1960s and '70s, and then became a well-known presenter hosting her own variety show 'Cilla' and later on shows 'Blind Date' and 'Surprise, Surprise'.
Cilla's husband and former manager, Bobby Willis passed away in 1999.