This boat just sailed down the Thames playing 'Always Look on the Bright Side of Life'
24 March 2020, 16:14 | Updated: 24 March 2020, 16:27
"Don't grumble, give a whistle!", sang Monty Python's Eric Idle in Life of Brian. The song has become an anthem of keeping calm and carrying on, and it's been played in perfect style on the Thames.
The classic song from the final scene of Monty Python's Life of Brian film was heard blasting over the PA of a tug boat, which was moving along the Thames off the North Greenwich Peninsula this morning.
The moment - which is perfect timing right now - was thankfully caught on camera and posted on Twitter by @GreenwichDiary.
Click here for the latest coronavirus advice from the NHS
Watch the video above.
Ah, we needed that!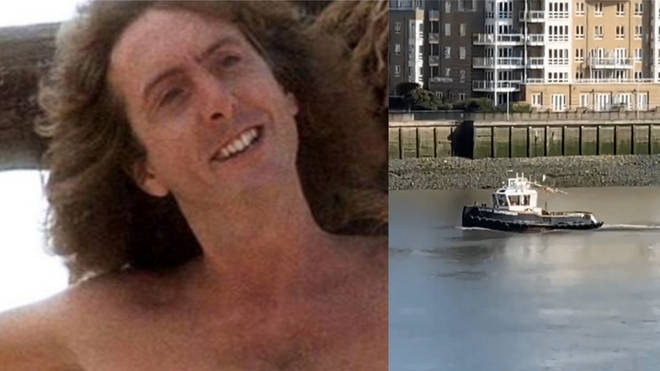 'Always Look on the Bright Side of Life' was written and performed by Eric Idle for the final scene in Life of Brian, as his character, Brian and others were left to die on crosses.
The song focuses on the "stiff upper lip" spirit in the face of adversity, often associated with British folks.
It became a surprise top 5 hit in 1991, after years of it being used in moments such as England being knocked out of the World Cup in 1990.
Idle also performed the song live to a global audience at the 2012 Summer Olympics closing ceremony.
Last week, Gary Barlow began a series of daily 'Crooner Sessions', teaming up with fellow singers including JC Chasez and Alfie Boe.
Robbie Williams also staged a 90-minute karaoke session, while Anthony Hopkins treated fans to a little piano playing with his cat.